Human Rights Watch flip-flops on Bin Laden killing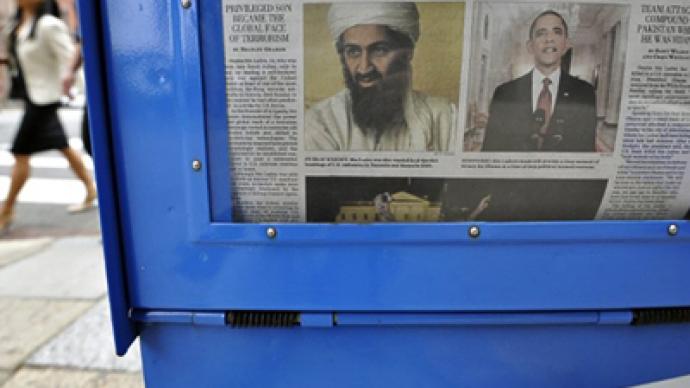 Following the US killing of Osama Bin Laden Human Rights Watch took to Twitter to chastise America for claiming the killing was about justice, arguing justice requires a trial and conviction, after having taking a different approach.
A Human Rights Watch statement originally said, "The United States should help to support the basic rights of the people of Afghanistan and Pakistan, free from the threat of those who perpetrate international crimes."Iain Levine, a deputy executive director at Human Rights Watch said, "His [Bin Laden's] death should also bring an end to a horrific chapter of human rights abuses in the name of counter-terrorism."Later, after criticism, Human Right Watch amended online comments on their website to state significantly changing the essence of the message; "At a time when citizens around the world have engaged in peaceful demonstrations in the name of freedom and democracy, Bin Laden's death is a reminder of the thousands of innocents who suffer when terrorist groups seek political change through brutal means."But, that message did not remain constant. Human Rights Watch flipped on their message. The next day, May 3, Ken Roth, the executive director of Human Rights Watch tweeted, "Ban Ki-moon wrong on Osama Bin Laden: It's not 'justice' for him to be killed even if justified; no trial, conviction."The UN and Ban Ki-moon praised Bin Laden's death referring to it as "a watershed moment in our common global fight against terrorism".He added, "This is a day to remember the victims and families of victims, here in the United States and everywhere in the world…Personally, I am very much relieved by the news that justice has been done to such a mastermind of international terrorism."Ban Ki-moon's statement and focus on the innocent victims of the world was strikingly similar to the second message posted by Human Rights Watch, which makes Roth's later tweet even more ironic.
You can share this story on social media: