Alex Jones: Osama was CIA asset, killed years ago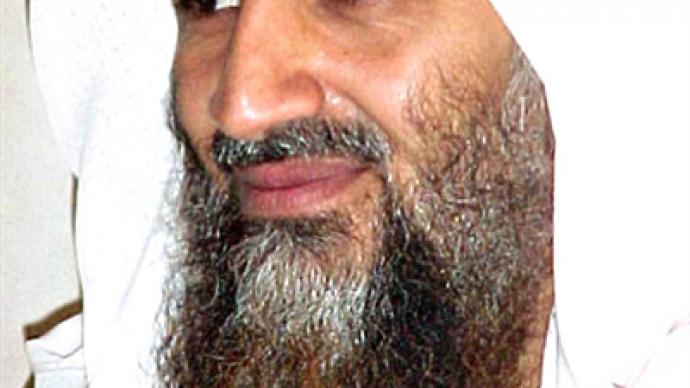 On May 1 US President ordered a kill operation, sending in US Special Forces and Navy Seals to target and kill Osama Bin Laden – but is there more to the story?
Radio host Alex Jones argued all major terrorists, including Osama Bin Laden, were trained by the CIA. They are friends with US military leaders and serve as double agents. He further argued terrorists are created by governments with the purpose of scaring the people into submission."Osama Bin Laden was needed to be the boogeyman and that's why we were in Afghanistan and Pakistan we were told," he said. "At a time when were Pakistan is saying get your troops and drones out of here, at a time when they're talking about extra-judicial assassinations attempted against Gaddafi, which are illegal, this is a way to sell it." The timing, he argued, is key. Not only did the government need to propel US support for efforts overseas, Obama also needed the boost for his reelection campaign and to help support the upcoming administration staffing changes with CIA Director Leon Panetta and Afghan Commanding General David Petraeus. "They needed to give us a big win," he added. "The internal police state needs an excuse to crack down on the public. Governments need outside threats to control the population with fear – terrorists are created for this purpose. "Guantanamo is really a training school for a lot of terrorists," contended Jones. "They have sent some of the people to lead the rebellion against Gaddafi."The US government is reminding the world that even with Bin Laden dead, terrorism remains and cooperation and security must remain in affect. "Continued cooperation will be just as important in the days ahead, because even as we mark this milestone, we should not forget that the battle to stop al-Qaida and its syndicate of terror will not end with the death of bin Laden. Indeed we must take this opportunity to renew our resolve and redouble our efforts," said Secretary of State Hillary Clinton."They use terrorism as a diversion," Jones said, alleging President Bill Clinton once bombed an aspirin factory in Africa and blamed it on terrorists to distract for an extramarital affair. "They are now hyping 160 nuclear bombs buried by al-Qaeda under federal buildings. That's like saying leprechauns have been burring bombs, totally made up."The CIA lies, the government lies, Jones said. They use fear to control the population into reacting. American government is run by a globalist foreign banking cartel that create terrorist and then use it to control the world. "I don't believe a word they [the government] say," he said. "Osama Bin Laden, according to two White House sources, and I'm on record with this, and another State Department source in 2002 saying he [Bin Laden] died, he's frozen – literally frozen – and that he would be rolled out in the future at some date," Jones said. "Madeline Albright, and so did Walter Cronkite and Mrs. Kerry, Hines-Kerry, said yes, we have been told by intelligence we've got him." He added, "I have been told directly by former Bush administration officials when he was in office here in Austin, many of them live here, that this was going on, very high level."The government can fake anything, he alleged. They make fake videos, images and other evidence. The recently announced operation and killing of Bin Laden is fake, "it's all fake," Jones said.
You can share this story on social media: