Homeless Sandy victims pushed into the street by NY lawmakers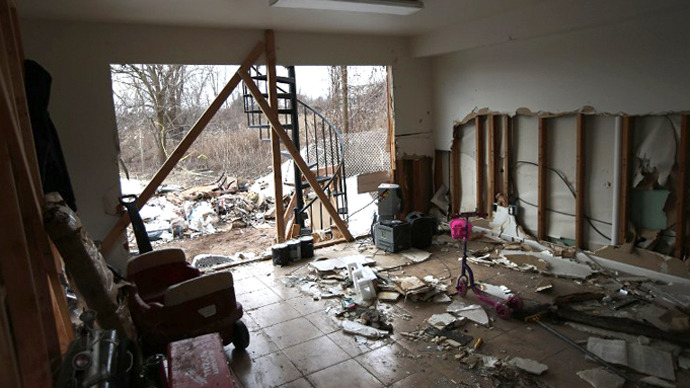 Victims of Hurricane Sandy who are living in hotels after their homes were destroyed in last year's storm have until April 30 to find a new place to stay, leaving them just days to scramble for somewhere else to sleep.
Approximately 1,000 people have relied on hotel rooms paid for by state and local government aid packages. But during a New York City Council meeting Friday Seth Diamond, the commissioner of homeless services, said that only 600 of those evacuees would be allowed to stay in the hotels through the end of May because they were preparing to move into new permanent housing. Those without a "housing transition plan," according to The New York Times, would be pushed out into the street. 
To make matters worse, many of the evictees have lost their jobs, do not qualify for assistance from the New York City Housing Authority (NYCHA), or both. The Sandy victims were mailed a letter late last month reminding them that the April 30 deadline was fast approaching.
"I'm trying real hard to find an apartment," Carmen Ortiz, a former EMT who lost her job because of health problems, told the Village Voice. "I've been homeless before…I can't believe that here, in New York City, where they put all this damn money into the ball parks, and you can't open an apartment building for us to live?"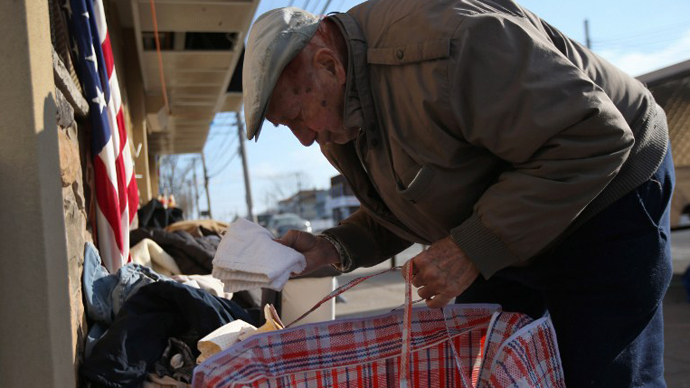 City councilman Brad Lander, deeming the situation "Kafka-esque," blamed part of the problem on the government's tardiness in mailing Disaster Housing Assistance Program vouchers, which still have yet to arrive six months after the devastating storm. Complicating matters further is the fact that the NYCHA is permitted to deny housing to undocumented immigrants and disqualify applicants with a criminal history.
"This could be someone who got stopped and frisked and found with marijuana," Lander said to the Village Voice Friday. Many of the people still without housing formerly resided in Jamaica, Queens, a low-income area that was among the worst-hit by Sandy. The so-called Super storm left at least 53 people dead and hundreds without power in New York and New Jersey. 
The NYCHA is notorious for obstructing access to information. Earlier this week, Public Advocate Bill de Blasio published a report that found the agency left at least one third of Freedom of Information Act requests unanswered over a three-month period, hardly good news for homeless Sandy victims searching for answers.
The bureaucratic machine continued to stonewall at a city meeting Friday, where Pete Nagy, a campaign director of New York Communities for Change, admitted the outlook appears bleak.
"All the council members really showed a united front in the committee to this incredibly misguided policy," he said. "The city is still going through with this unconscionable plan."
You can share this story on social media: