Holmes charged in Colorado shooting - faces death penalty
Published time: 30 Jul, 2012 16:36
Edited time: 30 Jul, 2012 20:36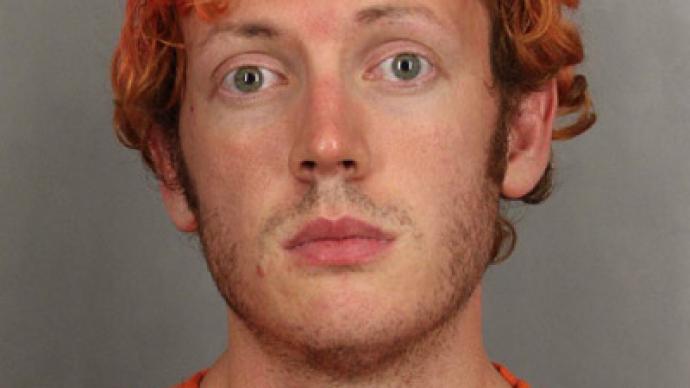 Accused Aurora, Colorado theater shooter James Holmes was charged Monday morning with crimes relating to the massacre that left a dozen people dead. The 24-year-old man has been arraigned on 24 counts of murder and 116 counts of attempted murder.
Holmes is accused of opening fire in a crowded cinema on the morning of July 20 shortly after a midnight screening of Batman: The Dark Knight Rises began at an Aurora, CO theater. In addition to being charged with 140 counts related to murder, authorities are prosecuting him on one count of crime enhancer and one count of possession of an explosive device.
Craig Silverman, a former chief deputy district attorney in Denver, tells a local ABC affiliate that many legal experts expect the trial to be dominated by debates over Holmes' health. In the days after the incident, it was reported to the media that Holmes had been seeing a psychiatrist before the massacre.
"I don't think it's too hard to predict the path of this proceeding," Craig Silverman tells the station. "This is not a whodunit. … The only possible defense is insanity."
If the court refuses to hear pleas of insanity likely to be introduced by Holmes' attorney, he could face the death penalty if convicted of the charges.