US gun manufacturers hint at closures ahead of new regulations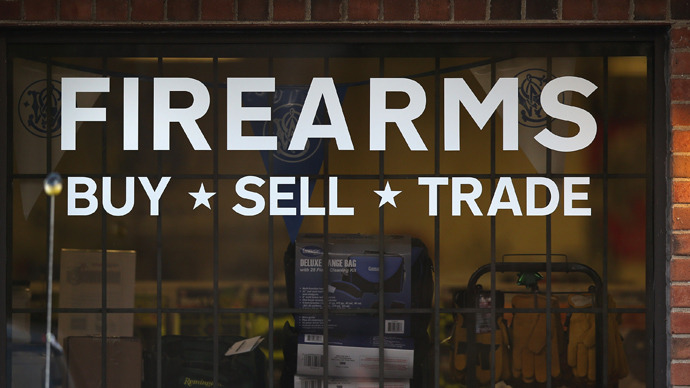 As the debate in the US heats up over new gun control legislation, weapons manufacturers are threatening a new tactic: leaving inhospitable states for less regulated pastures.
At least that's the impression Colt Manufacturing President and CEO Dennis Veilleux is making. In comments to Fox News on Connecticut politicians' proposals to enact ammunition restrictions, expand an assault weapons ban, curtail bulk purchases of handguns and create a new gun offender registry, Veilleux said such measures risk putting Colt and its 700 employees in the "crosshairs."

Colt's latest statements are not the first of their kind. There is also the case of munitions magazine manufacturer Magpul, which announced that it will shut down its operations in Colorado following that state's passage of a bill banning the sale of magazines capable of holding over 15 rounds
While the size of gun manufacturing outfits like Magpul and Colt can vary, the potential loss of jobs could influence local legislatures and make its way up to state capitols as they consider further curbs to the sale and manufacture of guns and ammo.
As for Colt, it has called Connecticut home for over 175 years - and although it has not made any official announcement on a move, Veilleux made it clear that the company is closely watching state legislation - in particular, Governor Dannel Malloy's promise to ban both the purchase and sale of AR-15 rifles, one of Colt's key products now made infamous by the December 2012 massacre at Sandy Hook Elementary School in Newtown, Connecticut.

By some measures, it might seem premature for Colt to consider retribution against potential gun controls - gun permits in Newtown, for example, have more than doubled since its December school shooting. Meanwhile, evidence compiled by Bloomberg and other outlets suggests that the mere idea of new gun control legislation leads to spikes in gun sales and increased NRA membership.

Last week Colt sent 400 of its employees to Connecticut's state Capitol to personally urge against new gun control legislation.

Meanwhile, a Malloy spokesman has stated that he does not want gun manufacturers to flee the state. In Colt's case, it would mean a loss of $1.7 billion for the state's economy.
You can share this story on social media: