Two UK hackers plead guilty to LulzSec charges
Two members of the hacking collecting LulzSec pleaded guilty to cybercrimes on Monday in UK court, opening the door for the US to possibly extradite them to the States for prosecution.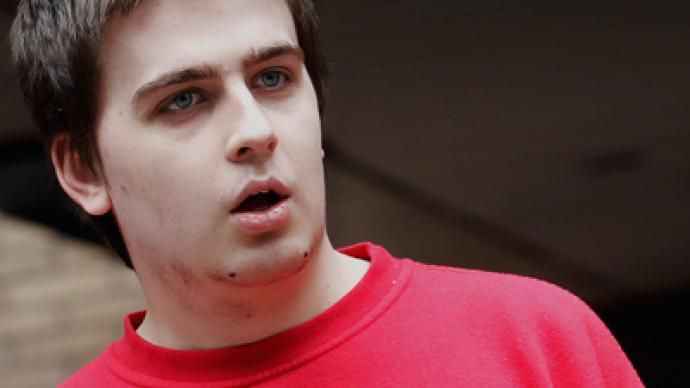 Ryan Cleary, 20, and Jake Davis, 19, pleaded guilty this week to an array of charges related to a campaign of hacks and cyber-attacks masterminded by the Anonymous offshoot Lulz Security, or LulzSec, during the spring of 2011. Authorities say that the computer collective launched assaults on the Web servers for several high-profile entities, including Nintendo, Sony, the Arizona State Police and IT security company HBGary Federal.Both Cleary and Davis told a judge at Southwark Crown Court in London this week that they were responsible for two counts each of conspiracy to do an "unauthorized act or acts with intent to impair or with recklessness as to impairing, the operation of a computer or computers."Two other hackers, Ryan Ackroyd and an unnamed teenager, have pleaded not guilty to the same charges.Cleary also admits to four separate charges related to hacking into the computer system of the US Air Force at the Defense Department's Pentagon headquartersCleary and Davis were both arrested last summer after American authorities infiltrated the LulzSec group and recruited one of its leading hackers, Hector Xavier Monsegur, or "Sabu," to work as an informant for the FBI. Although Cleary and Davis were arrested in June and July, respectively, Sabu's work with the FBI remained unknown until earlier this year when the US government announced that he willingly volunteered to aid the Federal Bureau of Investigation in their probe. Earlier this month, authorities filed an indictment against Cleary at Los Angeles District Court in Southern California, formally charging him with an alleged role in participating in distributed denial-of-service (DDoS) attacks against the Fox television network and Sony. With Cleary coming clean with his involvement in the DDoS attacks on Monday, US prosecutors may now have a confession that will help them secure an extradition to the US. Attorneys for Cleary, though, say such a transfer is unlikely.''Mr. Cleary suffers from Asperger's syndrome and is on the autistic spectrum and extradition to the United States is totally undesirable," attorney Karen Todner told reporters earlier this month. "We would once again urge the UK government, particularly in light of the evidence of internet and computer cases coming through the courts, that they now review the US Extradition Treaty.''While Cleary and Davis did admit guilty to some of the charges this week, neither would credit themselves with allegations that they had posted "unlawfully obtained confidential computer data" to public websites.
You can share this story on social media: