9/11 terror suspects to stand trial in Guantanamo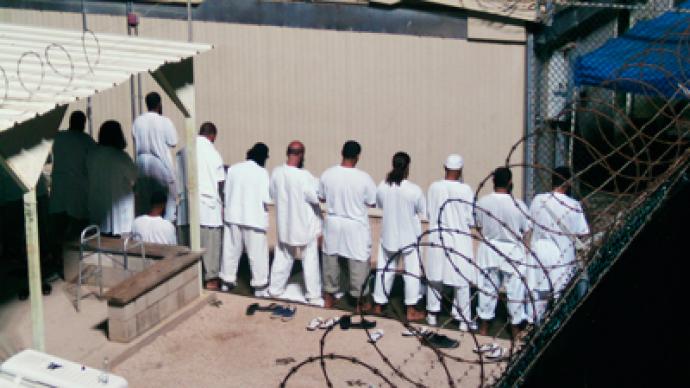 Five men accused of planning and executing the terrorist attacks in the United States on 9/11 will stand trial before a Guantanamo war crimes tribunal. If convicted, they could face the death penalty.
Khalid Sheikh Mohammed is accused of being the mastermind behind the devastating attacks that killed nearly 3,000 people and terrified the entire nation. Along with four co-conspirators, he is charged with terrorism, hijacking aircraft, conspiracy, murder in violation of the law of war and other counts. The grave nature of the crimes together with the fact the trial will be held by a military tribunal means the men could face the death penalty if found guilty. The fact the case has been referred to a military commission means the suspects will be arraigned before a military judge within 30 days.The five men were originally charged by a military commission in 2008, but the case was suspended when the Obama administration came into office and later moved to have them tried in federal court in New York. In previous pre-trial hearings, Mohammed and the other detainees have said they want to plead guilty to capital charges so they can be executed and die as martyrs. All the pre-trial actions, such as appointing counsel, entering pleas and various others, will now have to be taken again. All five men were held in secret CIA custody at prisons overseas before they were transferred to Guantanamo in September 2006. Their treatment at the hands of the CIA, including the extensive waterboarding of Mohammed, is likely to be an issue at trial, as prosecutors cannot use any statement that resulted from torture or any cruel, inhumane or degrading treatment as evidence.
You can share this story on social media: