Google-NASA 'misunderstanding' may have cost taxpayers millions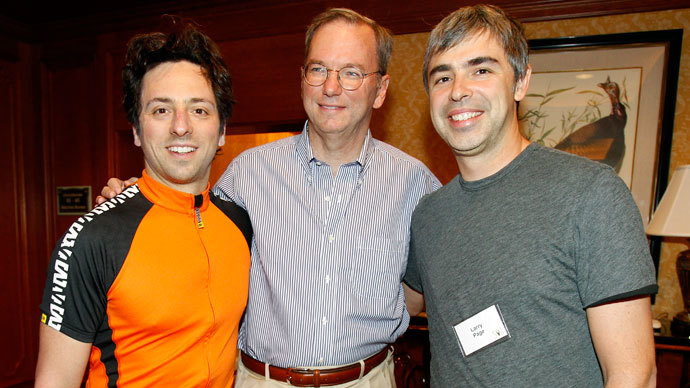 A "misunderstanding" between Google and NASA resulted in deeply discounted fuel rates for the search giant's private corporate jets, costing California taxpayers between $3.3 and $5.3 million.
According to a report by NASA Inspector General Paul Martin, Google's three top executives – Larry Page, Sergey Brin, and Eric Schmidt – used a holdings company they established, called H211, to secure airplane fuel below market rates, without paying state and local taxes.
Martin stated that NASA should explore whether or not it could recoup the costs from H211.
"While we concluded that the fuel arrangement between Ames and H211 did not result in an economic loss … H211 nevertheless received a monetary benefit to which it was not entitled," the report reads. "Accordingly, we recommend that NASA explore with the company possible options to remedy this situation."
Martin also said that in addition to saving Google and H211 millions of dollars, the situation "engendered a sense of unfairness and a perception of favoritism toward H211 and its owners."
Google's executives have been renting hangar space at the Ames Research Center at Moffett Federal Airfield for $1.4 million a year since 2007. Although commercial aircraft isn't usually permitted to use the airfield, Google struck a deal on the condition that it would allow NASA to use its aircraft to fly scientists out on research missions.
While Martin said the rent Google paid was fair, he highlighted that, instead of going through NASA, the company began purchasing fuel from an arm of the Defense Department called Defense Logistics Agency Energy. DLA Energy sells its fuel at a rate below market value, since it does not charge taxes, saving Google between $3.3 and $5.3 million.
Google has yet to comment on the situation, or declare whether or not it will repay the money it originally saved.
While the inspector general report found the whole situation to be a "misunderstanding between Ames and DLA-Energy personnel rather than intentional misconduct," critics of Google disagreed.
"We think it's pretty outrageous," said John Simpson of Consumer Watchdog to the Associated Press. "Basically, it's just another example of preferential treatment for the Google guys."
"This wasn't the result of any misunderstanding," he added to the Los Angeles Times. "It was deliberate, willful misconduct. What makes the situation more egregious is that others, including a nonprofit, were unable to gain access to the airfield. NASA needs to get the money it is owed and the Google executives' planes should be banned from Moffett."
In a statement released to Fox News, Senator Chuck Grassley (R-Iowa), a member of the Congressional Budget Committee, said "a look at these arrangements as a whole is definitely warranted. The Inspector General recommends that NASA explore 'remedies.' The obvious remedy would be for NASA to seek repayment to the taxpayers."
According to Martin, a new contract signed on September 1 has Google currently paying market rates for fuel, including state and local taxes.
You can share this story on social media: