Google approved to keep showing 'Innocence of Muslims'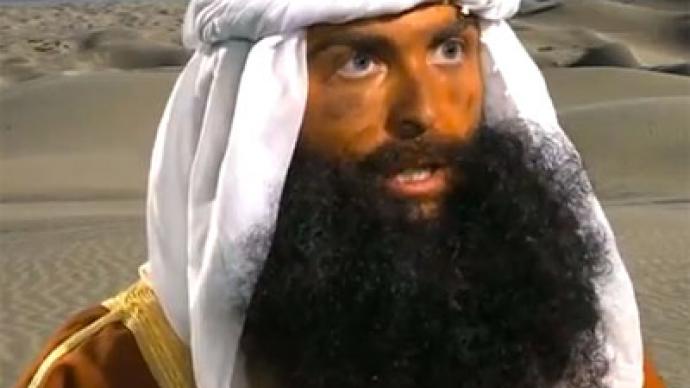 A federal judge ruled in favor of allowing Google to continue showing the controversial film trailer, "Innocence of Muslims", on YouTube. The anti-Muslim video sparked anger that led to worldwide protests resulting in at least 75 deaths.
Cindy Lee Garcia, an actress in the 14-minute video, filed a lawsuit requesting the video to be banned from the Internet. Garcia claims she was tricked into appearing in the movie without understanding its implications. In the English version of the movie, she appears to call the prophet Mohammed a "child molester", which she says she never did."In the film, Mohammed, the founder of the Islamic religion, is painted in a light that is considered to be blasphemous by many Muslims," Garcia claims in a lawsuit that was struck down in September. "Specifically, the film portrays (him) as a child molester, sexual deviant, and barbarian."Garcia said she was told she would appear in an adventure film called "Desert Warrior" and that she was instead dubbed over in Arabic with "offensive dialogue"."It is obvious that the words heard on the film are not consistent with the way in which plaintiff's mouth moved – making it obvious she never uttered those words. These are words that plaintiff finds repugnant, vile and hostile and would never say in any context, even during the course of a performance," the complaint states.After the film was released and quickly gained notoriety, Garcia received numerous death threats. A bounty was also placed on her head by an Egyptian religious figure that encouraged Americans to kill her.Six days after a Los Angeles County judge refused to order the video's deletion from Google and YouTube, the distraught woman filed a lawsuit against Google, YouTube and filmmaker Nakoula Basseley Nakoula for libel, fraud and copyright infringement. Garcia claims she never signed away the rights to her performance for this type of film. But the judge shot down her copyright claim right away, which Google said is a claim Garcia can't make, since she did not produce, direct or write the film's script."Even assuming that both Garcia's individual performance in the film is copyrightable and that she has not released this copyright interest, the nature of this copyright interest is not clear," wrote US District Judge Michael Fitzgerald. "Nor is it clear that defendants would be liable for infringement."If Garcia can afford further legal action, she will file a motion for an immediate appeal before the Ninth Circuit Court of Appeals, according to her attorney Chris Armenta. But taking large corporations like Google to court is not cheap, which may keep the woman from pursuing any further action."Garcia is a woman of extremely modest means," Armenta said in a statement. "Aside from this film turning her life upside down and being subjected to frightening death threats and threats of harm, she does not have the financial resources to continue to wage battle against Internet giants."The controversial trailer "Innocence of Muslims" will now remain on YouTube. The anti-Islamic video sparked widespread protests in over 20 countries and according to the National Post resulted in at least 75 deaths and hundreds of injuries.
You can share this story on social media: