Anti-US riot in Tunisia could result in 87 executions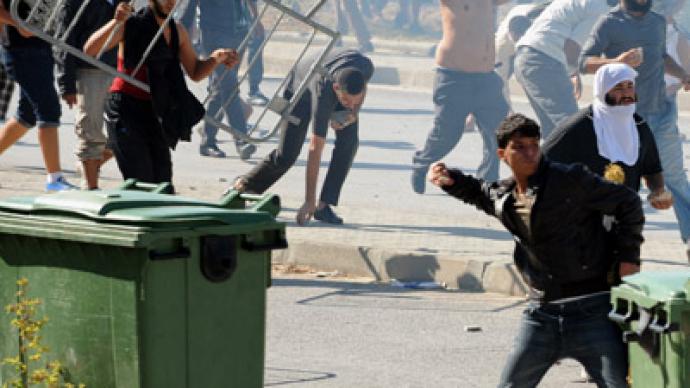 Tunisian authorities plan to charge some of the 87 rioters arrested for storming the US embassy in September with endangering state security, seeking the death penalty for them, their lawyers say. The assault was caused by US-made anti-Islamic movie.
Lawyers Anouar Ouled Ali and Mondher Charni, representing the 87 activists remaining in custody, have claimed the prosecution seeks to accuse some of the defendants of a threat to national security which, considering the state of emergency in Tunisia introduced in January 2011, could mean a death sentence.The violent protests in Tunisia on September 14 were officially caused by the kitsch movie Innocence of Muslims, mocking the Prophet Mohammed. The film was privately produced in the US.Thousands of enraged Muslim activists rallied around American embassy in Tunis until finally storming it, burning the American flag, looting property and setting buildings on fire. Police initially used teargas, but when things worsened they had to open fire for effect, killing four protesters. The number of injured from both protesters and law enforcement remains unaccounted for.Tunisia's ruling moderate Islamist party condemned the riot.The cradle of the Arab Spring, Tunisia that ousted in a popular uprising its longtime President Zine El Abidine Ben Ali, continues to live on state of martial law. The country's new President Moncef Marzouki has just extended the state of emergency for the eighth time, despite a "notable improvement in the general security situation" reports country's official news agency TAP (Tunis Afrique Presse).Tunisia was not the only country where controversial Innocence of Muslims movie caused violence and havoc. Tens of thousands of enraged Muslims rallied in Egypt, Iran, Pakistan, Indonesia, Lebanon and other countries. In several cases police also opened fire, which led to reported deaths among the protesters.
You can share this story on social media: