Google Maps causes a nightmare for New Jersey couple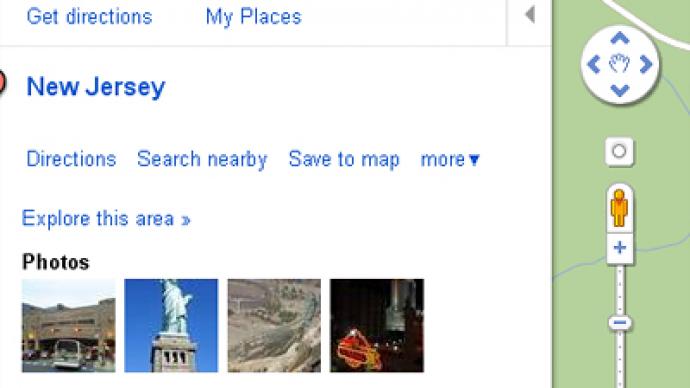 Oh, Google Maps! There is so much to praise you for!
You can locate the nearest 24-hour diner with a few finger swipes on an Android touchscreen, you lay-out directions from the workplace to the car dealer in a matter of mouse clicks and you can even offer alternate routes when a weekend jaunt gets marred by traffic jams. What can't you do? Apparently the answer to that one is make life easy for a New Jersey couple.Laurie Gneiding and Michael Brady own a home on a parkside property just adjacent to the Round Valley State Park in Clinton Township, NJ. That property is so parkside, in fact, that Google Maps has their home address as the entranceway to the popular summer destination.Good for the property value, perhaps, but petrifying for their personal lives."It started with one or two people but last year dozens of people were coming up," Gneiding tells the New Jersey Star-Ledger. Now, she says, the line-up of cars goes "across the driveway at the top of the hill on Friday nights and stays there each weekend and holiday."It's not just autos, too. She says that bicyclists and trailers hitching boats have all tried to navigate their way up her quarter-mile driveway, which only leads up to her log house and not, in fact, a gate for Round Valley.As a result, Gneiding has so far spent over $100 on a massive barricade to keep cars from encroaching on her land. Fourth of July for the couple is a nightmare. This year they updated their "No Trespassing" and "Private Drive" signs to something new: "Google Maps is wrong!!"Despite five attempts at getting Google to change the route to their park, the web giants have done nothing.In the meantime, Gneiding is continuing to hound Google, who tells the Star-Ledger that they "recognize that there may be occasional inaccuracies and appreciate the feedback." She just hopes that her pups remain tranquil as travelers continue to line up to only be turned away at her doorstep."My biggest fear is coming home someday and having 'visitors' in my backyard pool or something happening to my dogs when they're in their outside pen," she says.
You can share this story on social media: