GM waited years to recall Saturn Ions with power steering flaw – federal documents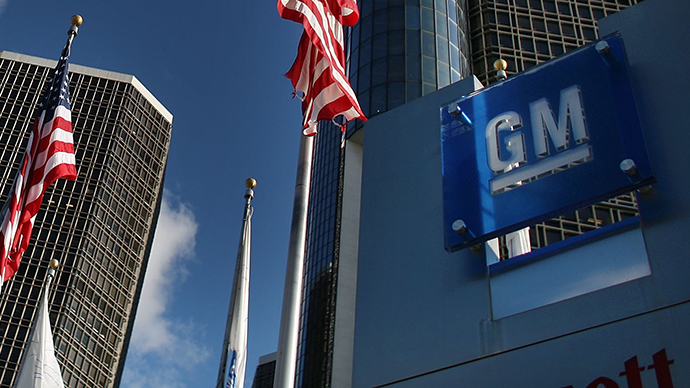 General Motors ignored thousands of consumer complaints and warranty claims, waiting years before finally recalling over 300,000 Saturn Ions due to power steering problems, according to government documents.
The papers state that GM failed to jump into action after receiving 30,000 warrant repair claims and tens of thousands of complaints from Ion owners experiencing problems with their power steering.
The auto company finally issued a recall of 335,000 Ions in March – reportedly nearly a decade after the complaints started rolling in. The recall list included a total of 1.5 million vehicles worldwide, including other GM models such as Saturn Auras, Pontiac G6s, and Chevrolet Malibus.
"We have recalled some of these vehicles before for the same issue and offered extended warranties on others, but we did not do enough," Jeff Boyer, GM vice president of Global Vehicle Safety, said last month. "With these safety recalls and lifetime warranties, we are going after every car that might have this problem, and we are going to make it right."
But newly released federal documents reveal that it wasn't just GM that dragged its feet when it came to reports of power steering malfunctions; the government's own National Highway Traffic Safety Administration (NHTSA) – which is responsible for regulating auto safety and capable of issuing recalls – ignored the complaints, too. The agency is also being criticized for demanding recalls in the past based on a smaller number of received complaints.
A search of the NHTSA's database shows that Ion owners began complaining about power steering failures as early as June 2004 – and the first injury accident was reported to the agency in May 2007, AP reported. The owner of a 2004 Ion reported that the steering wheel locked while driving at 25 mph, causing it to crash into a tree. Another complaint said that the wheel straightened, forcing the car into oncoming traffic.
But the NHTSA didn't open an investigation into Ion models until just over two years ago – upon which the agency discovered 12 crashes and two injuries caused by the steering failure. The agency closed the investigation once GM decided to recall the cars, fueling anger from those who believe the auto giant and the government watchdog should be held accountable for their actions.
"This raises more troubling concerns about GM's and NHTSA's actions as well as questions about whether NHTSA has the capability to effectively do its job," AP quoted Republican Diana DeGette, D-Colo as saying. "I intend to aggressively pursue these issues as our congressional investigation into GM and NHTSA continues," DeGette added, referring to the current investigation surrounding GM's ignition switch problem that was found in 2.6 million GM vehicles.
GM's ignition switch problem has led to criticism for both GM and the NHTSA. GM has admitted that it knew about the problem for more than ten years, but only began the recall in February. The auto maker said it has connected 13 deaths to the problem, though family members of crash victims say the number is higher.
In the face of the recall controversies, GM announced earlier this week that it is replacing its human resources and public relations executives.