Russia cushions GM's China sales slowdown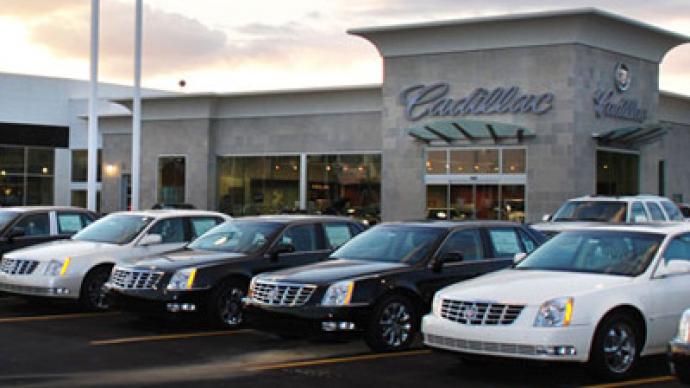 Russia and other emerging markets are filling the gap for General Motors declining sales in China. In the first half of 2012, GM sold a total of about 136,400 vehicles in Russia, up 21% on the same period a year ago.
­While that volume is still a fraction of the 1.4 million vehicles GM sold in China during the same six months, the sales growth for GM Russia was twice that of China, where first-half sales increased 11%. Just two years ago GM's China sales were growing at an annual pace of almost 50%."While China is still strong… it is no longer the gravity-defying growth we have seen in prior years," Tim Lee, head of GM International Operations, said in an interview to Reuters.Middle-class Russian consumers have opted for GM vehicles more frequently during the last six months, overshadowing the slowdown in China that has led to a sharp rise in inventory and the resulting slide in profitability for many car makers.GM's reputation in Russia was hit hard in 2009 when it backed out of a tentative deal to sell its Opel unit to a consortium headed by Canada-listed Magna and Sberbank of Russia, GM's Lee said.Along with the difficulty GM is facing in jump-starting operations in India and Southeast Asia. The company is now is trying to overcome the challenge by beefing up a portfolio of products for the market, which seems to be bringing some fruit. "Month by month by month we're gaining momentum in Russia because of the cadence of launches," Lee said.GM's corporate reputation was "pretty low" in Russia, "but today we're back and really leaning into the market," Lee said. Of course, China has been a great performer for GM over the past decade and is still offering notable growth. "But I would put Russia in the same breath as China."Those results, along with what Lee described as the company's strong presence in the Middle East, South Korea and Australia, drove overall sales for GM International Operations to about 2 million vehicles in the first half, against 1.8 million sold in the same 2011 period, and accounting for approximately 40% of GM's overall new vehicle sales.