Danny Glover to escort Aristide back to Haiti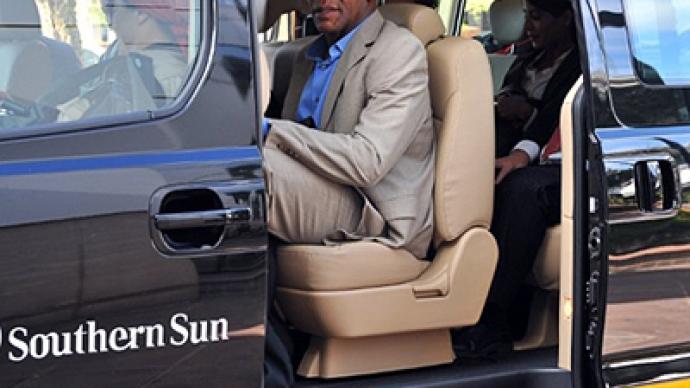 Lethal Weapon Actor Danny Glover has arrived in South Africa to escort former Haitian President Jean-Bertrand Aristide back to Haiti.
The US has asked that Aristide delay his return, arguing his arrival could negatively impact an approaching presidential run-off election. Aristide has been in exile the past seven years, but remained one of Haiti's most popular politicians for his actions as a voice for the nation's poor in a popular revolt which ended the rule of the Duvalier family which had held a 29-year dictatorship.Glover, a human rights advocate in addition to actor, has been calling for Aristide's return."I am going to South Africa to show our solidarity with the people of Haiti by standing at the side of the leader they elected twice with overwhelming support," Glover wrote on the TransAfrica Forum website, an organization in which is a board member. "People of good conscience cannot be idle while a former dictator [Duvalier] is able to return unhindered while a democratic leader who peacefully handed over power to another elected president is restricted from returning to his country by external forces."A number of celebrities and activists, in addition to US envoy to Haiti Paul Farmer have called for Aristide's return and are working to make it happen.
You can share this story on social media: