Glenn Beck gets $100 million
Published time: 12 Jun, 2012 16:00
Edited time: 12 Jun, 2012 20:45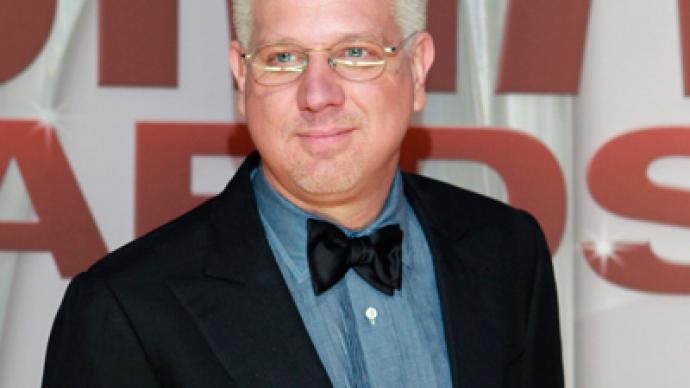 If you thought Glenn Beck's post-Fox career was as good as done, think again. Even after being fired from a network infamous for breeding controversy, the conservative commentator has landed a multi-million dollar radio contract.
Apparently America's sweetheart isn't going anywhere. It was confirmed this week that former Fox News host Glenn Beck has renewed the contract between his Mercury Radio Art's company and syndicators Premiere Networks Inc., guaranteeing the oh-so outspoken talking head millions of dollars annually to stay on the airwaves. The deal comes only one year after Beck was relieved of his hosting duties on the Fox News Channel, where he had managed to cause an exodus of advertisers and was deemed too radical yet still developed a devout cult following.
The New York Times had previously alleged that the controversial host of "The Glenn Beck" program was rumored to be on the verge of signing a major renewal with Premiere, a division of Clear Channel, but details of the deal were not substantiated until late Monday when a person with direct knowledge of the arrangement leaked a confirmation to the press.
Under the arrangement, Premiere Networks Inc. will distribute "The Glenn Beck" program for another half-decade, ensuring continued attention for the radio personality that is currently heard on around 400 stations across the United States. The deal also ensures that a relationship will remain intact between the Clear Channel subsidiary and Beck's web properties, including his online-only GBTC video network, online portal TheBlaze.com and other Internet entities. Premiere will continue to represent Beck's online presence for advertisers and sponsors, reports Reuters.
"We're incredibly proud of the continued growth and success of our partnership with Glenn and Mercury Radio Arts, and look forward to working together for many more years to come," Julie Talbott, Premiere Networks president, content and affiliate relations, says in a press release.
Under the $100 million contract, Beck's net worth is expected to soon double. Forbes magazine estimates his current worth to be around $80 million, and when Beck last negotiated with Premiere in 2007 it was for only $10 million per year; under the latest arrangement, the host will be paid double that.