Gingrich prefers Obama over Gingrich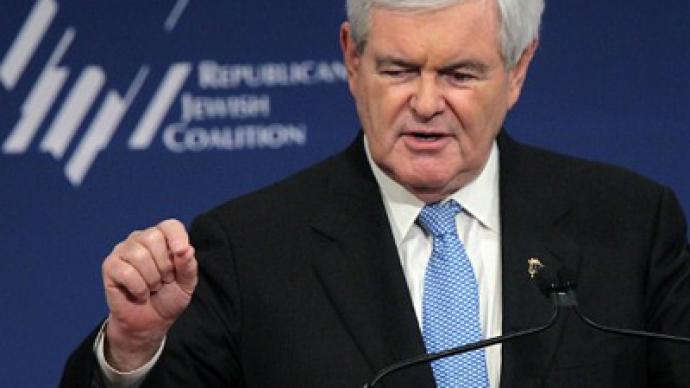 Days after GOP presidential hopeful Newt Gingrich got an endorsement from former Republican rival Herman Cain, the former House speaker has officially lost the Gingrich vote.
Candace Gingrich-Jones, the candidate's half-sister, told MSNBC's Rachel Maddow on Wednesday that she won't be voting within the family come Election Day if Newt gets the nod from the Republican Party. Rather, she says, she'll be casting her voice for President Barack Obama.Gingrich-Jones said that while her and her half-sibling are "mutually respectful" of one another, she cannot get behind a candidate with such strong opposition to gay rights. "He is definitely on the wrong side of history when it comes to those issues," says his sister, who is openly gay and also is a director for the Human Rights Campaign's youth outreach program.Only two months ago, Newt told an audience in Iowa that he believes marriage "is between a man and woman," and said "It has been for all of recorded history." Since entering elected office, he has repeatedly condemned same-sex marriage rights. With other GOP contenders holding onto the same sentiment, Gingrich-Jones says the choice come November comes easy — according to her, she'll "work really, really hard to make sure that President Obama is re-elected next year no matter who the Republican candidate is."
You can share this story on social media: