Georgia high school set to launch first-ever integrated prom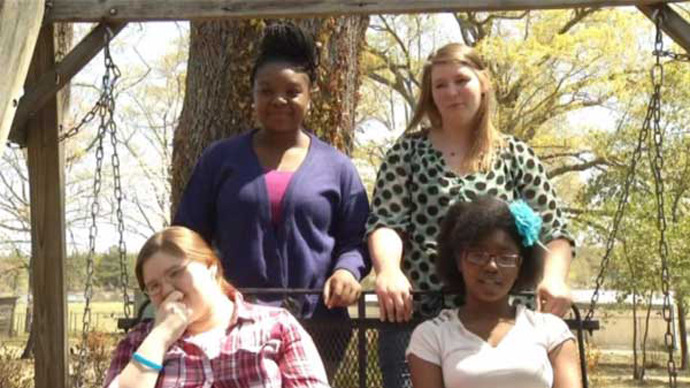 In the town of Rochelle, Georgia, where the population is a near-even split between Whites and African Americans, students at a small school struggling to integrate the student body are set to stage a first-ever mixed prom. Next up: homecoming.
According to WGXA, a Central Georgia television station that interviewed students at Wilcox County High School in south Georgia, White and African American students attend their own prom and homecoming dances. The school does not have an official, school-sponsored prom, which leaving the door wide open for the antiquated practice of private, racially segregated proms sponsored by students and their families.
Keela Bloodworth, a Wilcox student and member of a small group trying to band together the school's first integrated prom, told WGXA that if any non-Caucasian student were to try to attend the "White prom," they "would probably have the police come out there and escort them off the premises."

According to the station, that is precisely what happened last year when a biracial student was turned away by local police.
According to Bloodworth, her small group of friends are raising money to fund the integrated prom, but have received no help from school officials. To make matters worse, posters they put up on the school's campus promoting the integrated prom were torn down.
This year, Wilcox High decided to elect only one pair of homecoming king and queen for the first time, despite there still being two racially segregated dances. But, according to Quanesha Wallace, who was elected homecoming queen this year, little changed as she was still not invited to the "White prom" - and thus the king and queen took separate pictures for the school's yearbook.
On April 27, the integrated prom will be held for the first time. According to Bloodworth, it was up to her group to change the long-held tradition of segregated school dances.
"If we don't change it, nobody else will," Bloodworth said.

You can share this story on social media: