US general retires with rank intact despite bullying claims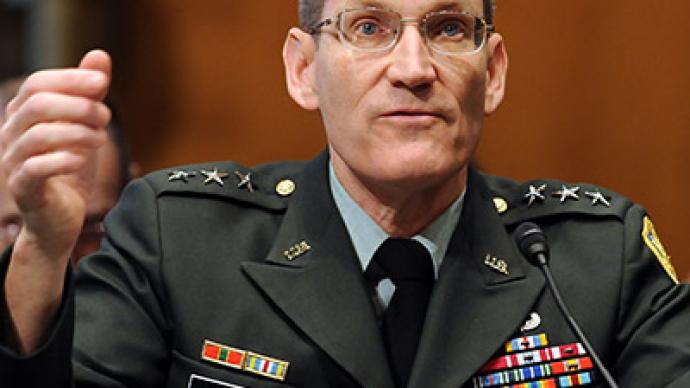 US Defense Secretary Leon Panetta has permitted the former director of the Missile Defense Agency (MDA) to retire as a three-star general, rather than demote him first. Lt. Gen. Patrick O'Reilly previously faced criticism for his style of command.
O'Reilly stepped down as the head of the agency responsible for the development of the US anti-ballistic missile system in mid-November, after 38 years of service in the Army. His name was placed on the retirement rolls on January 1, the Pentagon said.The general had been criticized for a leadership style that "resulted in a command climate of fear and low morale," according to a Pentagon inspector general report released in July of last year.The report revealed that O'Reilly shouted at subordinates publicly and in private settings, saying that such actions are not consistent with military ethics regulations and calling for "appropriate corrective action." A demotion in rank would have been a humiliating end to O'Reilly's military career.The general disputed the findings of the report and questioned the objectivity and accuracy of the testimonies cited by the document.Panetta placed a letter of reprimand in O'Reilly's permanent file, which said the secretary disapproved of the general's management and behavior as the head of the MDA, a defense official told Bloomberg.MDA was embroiled in a scandal last year when it was revealed that a number of its staffers had been caught viewing internet porn using workplace computers. The agency's executive director wrote in a memo that these actions were unprofessional, violated regulations, wasted resources and compromised security.
You can share this story on social media: