Friends say Maryland 'Joker' is 'gentle giant'
Published time: 28 Jul, 2012 22:59
Edited time: 29 Jul, 2012 02:59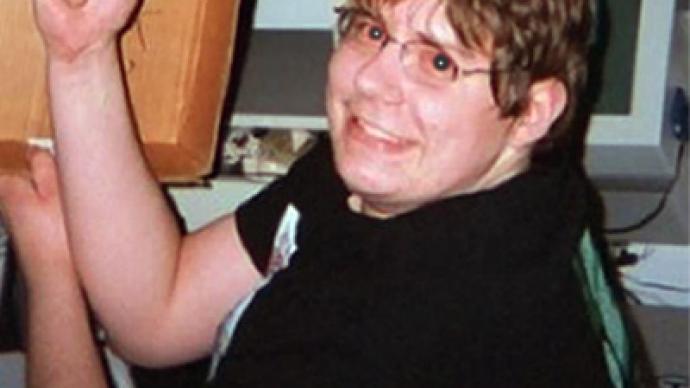 Neil E. Prescott, the Maryland man who threatened to shoot up his workplace last week, was considered a "gentle giant" by his friends. With his seemingly harmless sense of humor, few took his distasteful comments seriously.
"Neil's the kind of guy who had the ability to say the wrong thing at the wrong time and not mean anything by it. So to him, he thinks it's funny. He's kind of a joker," Wesley Weber, a friend of Prescott, told the Associated Press.
After Prescott, who called himself the Joker, threatened to shoot up the company where he worked and expressed his wish to see his supervisor's "brain splatter all over the sidewalk," police took him into custody on Friday. They also discovered several thousand rounds of ammunition and about two dozen weapons in Prescott's Maryland apartment, including semi-automatic rifles and pistols.
"I'm a joker and I'm gonna load my guns and blow everybody up," he allegedly told his supervisor over the phone.
When police took the man into custody, he was wearing a T-shirt that said "Guns don't kill people. I do."
But those who know Prescott claim his disturbing sense of humor, while sarcastic, was innocuous and his weapons collection was no secret. The young man boasted about his collection and had an online profile on a gun enthusiasts' website, where he traded advice about firearms with others and expressed his anxiety about break-ins. Last week, he proudly talked about his night-vision goggles on the website, mdshooters.com.
"During the power outage, I spent lots of time loading mags and mounting lights," he wrote on the site. "When the zombie apocalypse comes, I'll be ready."
Friends of Prescott say no one took his seemingly violent comments seriously.
"The Neil I know made those comments sarcastically in an environment where he felt he could make them without being taken seriously," said Mike Cochran, a friend of Prescott.
He enjoyed wearing T-shirts with provocative, sarcastic and inflammatory remarks on them, he said. Prescott also had an interest in computers, electronics and ham radios. He would meet frequently with friends to play multiplayer video games all night and drink highly caffeinated beverages. The "joker" also liked to spin house music at Baltimore nightclubs.
Cochran said his friend was a skilled employee who could have easily found another job if he was fired from his current workplace.
"With his skill set and education he would have had no problems finding other work with good pay. Neil did not at any point indicate to me that he had problems with where he was working," Cochran wrote.
But while the second self-proclaimed villain, at 6 foot 7 inches, was seen by friends as a "gentle giant," his supervisor said she feared for her life when he threatened her on the phone.
But whether this "joker" was joking or not remains to be decided.