US weakens fracking rules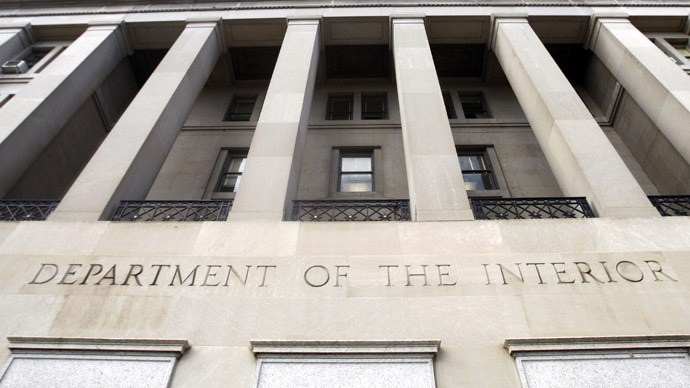 The federal government has proposed a new set of national fracking rules that would weaken disclosure requirements. The proposal allows 'trade secrets' to remain unknown from the public, which has distressed environmental groups.
The US Interior Department's Bureau of Land Management (BLM) on Thursday released its proposed update to hydraulic fracturing regulations, which would be the first update in three decades.
The proposal would require companies to have a water-management plan for fluids that flow back to the surface. Fracking companies would be required to prevent toxic chemicals from leaking into groundwater.
Interior Secretary Sally Jewell announced the new rules, calling them an initiative of a pro-energy Obama administration policy.
"As the president has made clear, this administration's priority is to continue to expand safe and responsible domestic energy production," Jewell said in a BLM press release. "In line with that goal, we are proposing some commonsense updates that increase safety while also providing flexibility and facilitating coordination with states and tribes."
The 171-page document requires companies to verify that wells are drilled properly so that groundwater does not become contaminated, submit plans for managing drilling wastewater, and disclose injected chemicals.
But environmental groups quickly accused federal officials of creating weak rules that contain dangerous loopholes that may be a risk to water supplies across America.
"The rules protect industry, not people," Natural Resources Defense Council president Frances Beinecke told the Denver Post. "This draft is a blueprint for business-as-usual industrialization of our landscapes."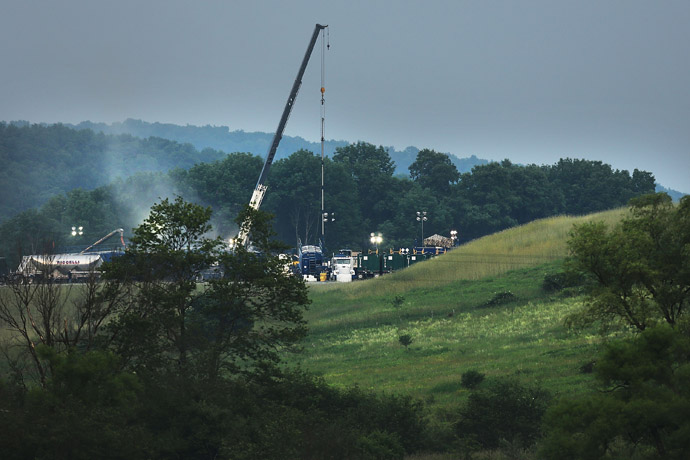 The proposed regulations allow fracking companies to keep some of their chemicals exempt from disclosure, calling them 'trade secrets'. Environmentalists have criticized the BLM for this, arguing that fracking companies could use dangerous chemicals near local communities that could pose an unknown risk, without having to report what they use. They also fail to require an evaluation of the security of cement barriers in individual wells. Oil and gas companies need only to have one of their wells tested for safety, and the government then assumes that the other wells are similar.
"After reviewing the draft rules, we believe the administration is putting the American public's health and well-being at risk, while continuing to give polluters a free ride," Michael Brune, executive director of the Sierra Club, told EcoWatch. "The draft BLM rules ignore the recommendations of the president's own shale gas advisory committee, which called for transparency, full public chemical disclosure, environmental safeguards, and pollution monitoring."
Environmentalists are particularly concerned about the potential contamination of drinking water across the US, and have criticized Secretary Jewell for letting them down.
The federal government last year proposed a set of rules that called for full disclosure of fracking chemicals, but these rules were heavily criticized by Republicans and the fracking industry. By taking away the provision requiring full disclosure, the rules have a better chance of going into effect, but they don't address the most serious concern held by environmentalists.
"Comparing today's rule governing fracking on public lands with the one proposed a year earlier, it is clear what happened: the Bureau of Land Management caved to the wealthy and powerful oil and gas industry and left the public to fend for itself," Jessica Ennis of Earthjustice told EcoWatch.
"Our public lands – and the people who live near them – deserve the highest level of protection," she added. "Today's rule could have set the gold standard. Instead the BLM is settling for shoddy protections peddled by the oil and gas industry."
You can share this story on social media: