Mass shooting in Pennsylvania: Three injured, four including shooter killed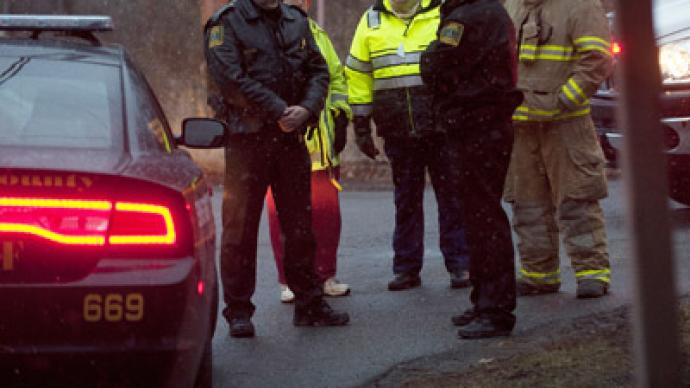 Three people including a woman decorating a church have been killed after a gunman opened fire early Friday in Frankstown Township in Central Pennsylvania. After wounding three officers, the attacker was killed in a shootout with police.
The shootings started at around 9am local time. Police confirmed that the incident extended over several miles, adding that they were investigating at least five separate crime scenes.Authorities did not release the names of the victims or the assailant, but said they were not related. State police are still trying to determine a timeline and motive of the attacker.A woman decorating a church for the funeral of the pastor is believed to be the first victim shot. The shooter then allegedly opened fire at two men on the driveway of their home, killing one. The third victim was shot at a crash site after a car chase with police.When the gunman encountered law enforcement, a shootout began that ended his death. Two Pennsylvania State Troopers were injured during the confrontation, with one being shot twice and a second injured by glass fragments in his eye and bullet fragments in the forehead. A third officer was injured in a car crash during the ordeal.
You can share this story on social media: