Food stamps won't buy marijuana cookies in Colorado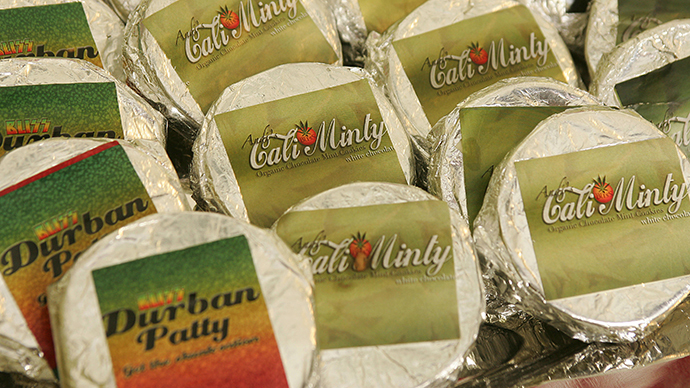 A new bill that's been introduced before the Colorado General Assembly will make sure residents there won't be able to use their food stamp benefits to buy legal weed or marijuana-infused products sold in dozens of new state-sanctioned dispensaries.
Reports have yet to surface indicating that Coloradoans have used government-provided EBT cards to purchase pot products under new state laws, but lawmakers there want to make sure that won't become a reality.
Under state law, residents can't use their electronic benefit transfer accounts in liquor stores, casinos, gun shops and similar establishments. With recreational marijuana now legal for adults to buy and use in Colorado, though, state officials fear some of the new dispensaries may let customers cash out with their EBT cards.
"We need this bill, if for nothing else, as a statement," State Rep. Jared Wright (R-Grand Junction) told the Associated Press this week.
"We shouldn't be enabling anyone to buy a substance that is banned under federal law. It's not a good use of taxpayer money," he said.
Wright is intent on changing that, and is now proposing an amendment to state law that would add weed dispensaries to the list of establishments where EBT cards can't be used.
Currently, Colorado law says "The electronic benefits transfer service shall be designed to allow clients access to cash benefits through automated teller machines or similar electronic technology," but prohibits use at licensed gaming establishments, race tracks, bingo facilities, gun shops and liquor stores.
The latest proposal, which has sponsorship in the Senate as well as the endorsement of Rep. Wright in the State House, "extends the Colorado prohibitions to establishments licensed to sell marijuana or marijuana-infused products."
When reached by the AP, a Denver-based marijuana business and lobbying group said they hadn't taken a position on the bill just yet.
The Marijuana Industry Group "is focused on addressing issues of public safety, such as access to banking and working with state and local governments to educate the public about responsible use of marijuana and ensuring this product stays out of the hands of those who shouldn't have it," MIG Director Michael Elliott told the AP.
The AP reports that the proposal has yet to be argued before the Colorado General Assembly, but it has indeed been introduced ahead of forthcoming hearing.
Should it be approved in its current incarnation, the bill would also ban the use of EBT cards and "adult-oriented establishments," defined in the proposal as venues "in which performers disrobe or perform in an unclothed state for entertainment."
Unlike legal marijuana, strip clubs aren't exactly new for Coloradoans. According to Senate Bill 37, however, such establishments have not legally been prohibited yet from accepting EBT cards.
You can share this story on social media: