Florida panel rejects 'Stand Your Ground' law repeal, expands its scope instead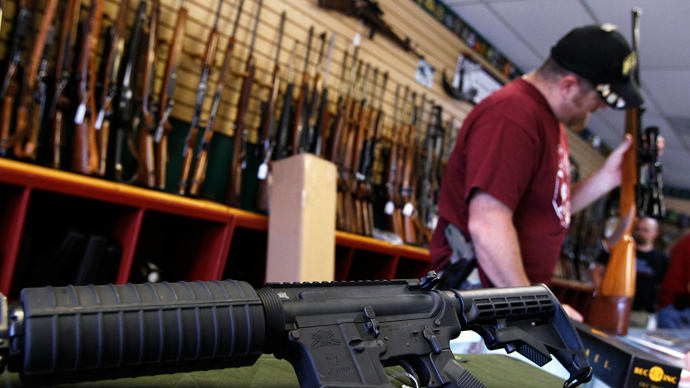 A panel of Florida lawmakers heartily defeated Thursday a measure to repeal the state's Stand Your Ground law, though it did approve legislation to expand the law's protection to those who fire a warning shot.
The House Criminal Justice Subcommittee killed the bill by a vote of 11-2 after a five-hour hearing attended by around 300 people, according to The Miami Herald.

Many in attendance signed up to opine on the controversial law that cast a long shadow on the recent case against George Zimmerman, the community patrol volunteer who was eventually acquitted for the shooting death of unarmed teenager Trayvon Martin.
The attempt to repeal Stand Your Ground had "everything to do with making sure we keep our streets and our communities and our neighborhoods safe," sponsor of the bill Rep. Alan Williams (D) said.
"We have had a number of cases that have shown us over and over that the law as adopted in 2005 isn't working," Williams said.
Many state legislators, some not on the panel, voiced their support the law, which they painted as a vital self-defense law, if not a right.
"Today, our state is a safer place and has the lowest crime rate in 42 years," said Rep. Marti Coley (R). "Florida's Stand Your Ground law is solid. It's good and should not be changed."
Rep. Matt Gaetz (R), who led the hearing, said he would not support changing "one damn comma" of the law.
Two Democrats supported the repeal. The bill never had much of a chance, regardless, based on wide support it has among Republicans, which dominate the state Legislature.
The law was not used by Zimmerman's defense, though certain language from the legislation was included in jury guidelines.
Some speakers at the hearing gave impassioned pleas for a repeal, including Lucia McBath, whose 17-year-old son Jordan Davis was shot and killed after a 2012 dispute at a Jacksonville gas station.
"My grief is unbearable at times," said McBath. "I'm here as a face of the countless victims of gun violence."
Law enforcement among the supporters.
"Florida sheriffs unequivocally support the right to stand your ground," said Okaloosa County Sheriff Larry Ashley, adding that people should not have to hesitate if an intruder is in their home.
House Minority Leader Perry Thurston told the Herald he will lead an effort to reform the law now that a repeal has failed.
Meanwhile, the panel advanced a separate bill giving protection under Stand Your Ground to those who fire a warning shot. Under the legislation, Florida residents would ostensibly not be subject to a minimum mandatory sentencing law known as 10-20-Life.
The bill was filed after Marissa Alexander was sentenced to the mandatory 20 years in prison for firing a warning shot at her husband.
Alexander tried to claim sanctuary under Stand Your Ground, but was still found guilty.
The legislation received bipartisan support. Marion Hammer, the chief lobbyist for the National Rifle Association in Florida, supported the bill as well.
"10-20-Life was never intended to be used against citizens who, in an act of self defense, threatened the use of force to stop an attack," Hammer said.
The lone dissenter worried the law's protections may be too broad.
"To simply give a blanket cover to anyone simply because he or she raises the issue of Stand Your Ground, could be more problematic in the future than it is now," said Rep. Kionne McGhee (D).
The law now goes to the full Legislature, which convenes in March.
You can share this story on social media: