Florida man gets lawyer's home after attorneys leave him to rot in jail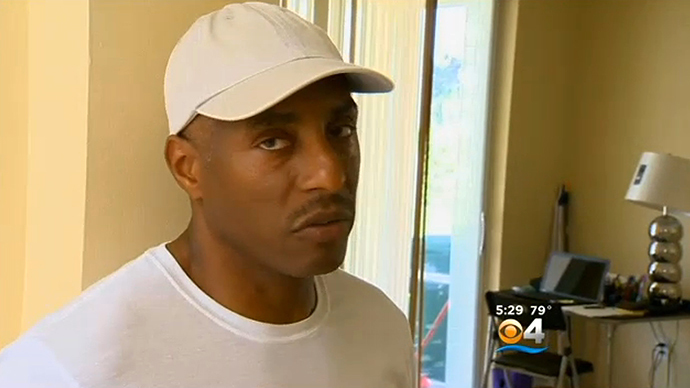 ​A Florida man has found himself living in the three-bedroom home of his former attorney after a federal judge said that the two lawyers who represented him in a 2008 drug case demonstrated the "most outrageous" conduct he'd ever seen.
Now Patrick Coulton's new attorney, Paul Petruzzi, tells Florida's Sun Sentinel newspaper that his client's former counsel is "the reason people hate lawyers."
Coulton was busted nearly six years ago with smuggling cocaine and marijuana into the United States and charged in court with counts of federal drug and money-laundering as a result. After several years behind bars, however, he's now experiencing a rather surreal twist of fate.
Following that March 2008 arrest, Coulton's family hired the two ex-attorneys in question — Peter Mayas and Emmanuel Roy — and hoped for the best. Coulton eventually pleaded guilty and accepted a deal that stood to put him in prison for 14 years until a better agreement could be reached, but Mayas and Roy never helped have those charges reduced and instead disappeared with $275,000 in cash and other items that belonged to their former client.
US Magistrate Judge William Turnoff held numerous investigative court hearings during the last several years, the Sentinel reported earlier this month, but had a difficult time even finding Mayas and Roy. When the court did find them, however, the justice system handed down a decision that Coulton said he never dreamed would happen.
Mayas and Roy had lied in court, Turnoff said, hid their assets and demonstrated legal conduct he considered to be "disgusting," "abhorrent" and among the "most outrageous" he ever witnessed during a quarter-century on the bench, Paula McMahon reported for the newspaper.
"He ruled that neither man had been qualified or legally permitted to practice in federal court in South Florida and that they had wrung cash and property out of Coulton's family for doing a minimal amount of work," McMahon wrote.
According to Turnoff, that $275,000 worth of legal fees that Mayas and Roy duped out of Coulton should never have exceeded $50,000. Now they are paying back for it by way of relinquishing one of their homes to their ex-client.
The Sentinel reports that the final punishment was decided by District Judge Joan Lenard, who elected to tell the two attorneys that they'd have to pay Coulton's family back every penny of the nearly 300 grand they swindled, and even ordered that their former client's current pro bono attorney — Pertuzzi — be compensated by the men to the tune of $100,000.
In order to pay off that debt, Mayas has surrendered to Coulton his Mirama, Florida house in a gated community and a car worth $5,000. Roy, the paper reported, is currently serving a seven-year prison sentenced for unrelated fraud convictions, has been permanently disbarred and, according to his own attorney, totally broke.
"If there's anything I've garnered in this, it's that things have a tendency to come around in a full circle," Coulton, who was let out early on good behavior, told the paper. "I would never have guessed it would have turned out this way in a million years."
You can share this story on social media: