San Francisco surrenders in fight over cell phone radiation law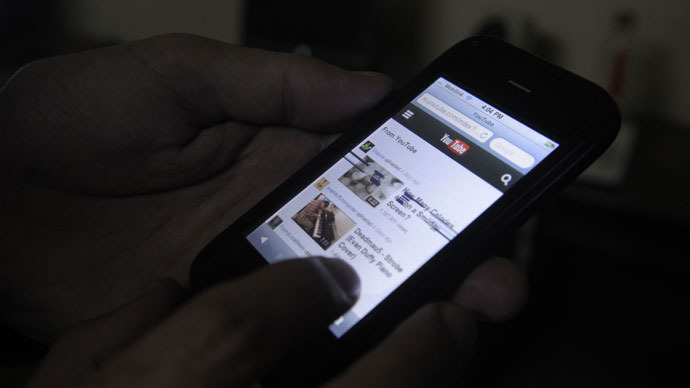 City officials in San Francisco, California have forfeited a long-time crusade that sought to mandate health advisories on cell phones and smartphone products.
The San Francisco Board of Supervisors said Wednesday that they will no longer pursue a years' long fight to force cell phone retailers into warning customers of potential health risks.
Had the ordinance gone into effect, it would have been the first of its kind in the country: retailers would be required to inform customers over the radiation emitted by mobile devices and possible links to cancer.
After the "Right to Known" ordinance was approved by the Board in 2010, the city quickly found itself in court with cell phone industry reps determined to fight the decision. Telecom companies responded by getting a preliminary injunction against the ordinance, and a federal appeals court agreed to uphold that decision in 2012. San Francisco was considered challenging that ruling in yet another round of legal battles, but on Wednesday the city said they would retire that fight and would instead settle with the relentless wireless industry.
Supervisor David Campos told the Associated Press that by not settling, the city could have been liable for more than a half million dollars in legal fees if they lost in court. In exchange for dropping the case, however, the Cellular Telecommunications and Internet Association waived their right to force the city into paying any legal fees they would have incurred.
"I think the legal reality is that if we don't approve the settlement, we're talking about having to pay $500,000 in legal fees," Campos told reporters.
For some, though, that's a small price to place for some added security. "This is just a terrible blow to public health," Ellen Marks, an advocate for the measure, told Reuters this week. Marks said her husband suffers from a brain tumor on the side of his head he holds his phone to.
In an email to CNET, Marks — who also serves as director of the California Brain Tumor Association — blamed leadership in San Francisco on abandoning the fight.
"The dynamics have changed in the chambers of City Hall," she wrote. "Many other states and cities wanted to follow San Francisco's lead."
CTIA Vice President John Walls hailed the news this week. "The US Court of Appeals in San Francisco has found that the FCC 'has established limits of radiofrequency energy exposure, within which it has concluded using cellphones is safe,'" he wrote in a statement sent to the media. "Moreover, as the Federal District Court observed, 'San Francisco concedes that there is no evidence of cancer caused by cellphones.' The ordinance would have compelled retailers to make statements to consumers that the federal courts found were 'misleading.'"
Federal Communications Commission adopted a rule in 1996 requiring all cell phones sold in the United States to meet certain radiation levels, but according to the National Cancer Institute, research on the hazards posed are largely divided. The organization acknowledges on their website that the International Agency for Research on Cancer considers the radiofrequency fields (RF) emitted by phones "possibly carcinogenic to humans," while the American Cancer Society believes evidence is not strong enough to be considered causal and needs to be investigated further.
"The National Institute of Environmental Health Sciences (NIEHS) states that the weight of the current scientific evidence has not conclusively linked cell phone use with any adverse health problems, but more research is needed," they add.
On their website, the FCC says, "If there is a risk from these products--and at this point we do not know that there is--it is probably very small." Others, though, are still insisting that more research needs to be completed before a determination could be made for certain.
"If the nation's experience with tobacco taught us anything, it is that it is dangerous to wait until there is scientific consensus about a potential health threat before providing consumers with information on how they can protect themselves," Environmental Working Group researcher Renee Sharp told Reuters.
You can share this story on social media: