FBI won't file charges against IRS over treatment of Tea Party groups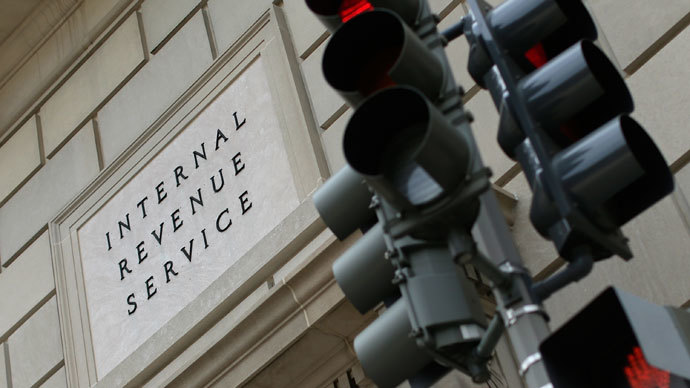 Following a months-long investigation, the FBI does not plan to file criminal charges related to the Internal Revenue Services' increased examination of conservative groups, according to a new Wall Street Journal Report.
Citing unnamed law enforcement officials, the Journal reported the FBI did not find sufficient evidence of political bias to warrant criminal charges. Instead, investigators reportedly found proof of a poorly managed agency mishandling tax exemption applications by applying rules it did not understand.
Although the case may not close for a few more months, officials said criminal charges would probably only be filed in the event that unanticipated and compelling evidence surfaces.
The decision is sure to instigate a political battle between lawmakers in Washington. In the past, Republicans have attacked President Barack Obama and the White House, saying the IRS demonstrated political bias by screening conservative and Tea Party organizations more aggressively than others, but Democrats have dismissed the accusations, saying the IRS also inspected liberal groups with the same procedure.
As the Journal notes, the probe began after the Treasury General Inspector for Tax Administration found that the IRS "used unfair criteria to select groups for scrutiny among those applying for tax-exempt status." Worried that partisan groups were trying to gain tax exemption by taking advantage of a tax code section intended for nonprofits, the agency sought out terms and "political sounding" names, such as "Patriots" or "Tea Party."
Despite the announcement of an investigation, some have taken issue with the way it has unfolded. Last week, the Washington Times reported that the FBI was only just beginning to reach out to conservative groups targeted by the IRS. One attorney representing some of the groups, Cleta Mitchell, questioned whether an investigation had been conducted at all.
"Normally, don't you first interview the victims?" Mitchell said to the publication. "I mean, I've watched enough cop shows over the years. You interview the victims. You don't interview the perp."
She also told the Journal that her clients have yet to be contacted.
In December, the chairman of the House Committee on Oversight and Government Reform, Darrell Issa (R-Calif.), co-authored a letter with Rep. Jim Jordan (R-Ohio) criticizing the FBI for impeding a Congressional investigation into the matter. This probe is likely to continue whether or not the FBI files criminal charges.
"The department's tactics have impeded a congressional investigation and interfered with the committee's access to documents and information," the letter read. "Obstructing a congressional investigation is a crime."
The Justice Department first opened up the investigation in May, when Attorney General Eric Holder called the IRS' behavior "unacceptable." Since these actions were made public, IRS officials have apologized and vowed to prevent similar behavior in the future.
You can share this story on social media: