FEMA grounds drones helping authorities map Colorado flood areas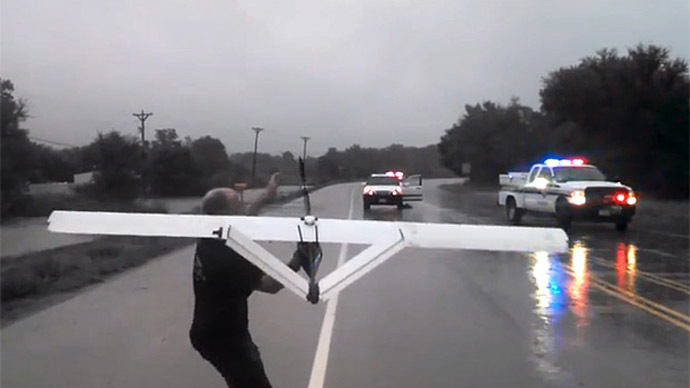 Federal emergency officials demanded a Colorado company working with authorities ground its hand-launched drones helping to assess flood damage around Boulder.
Working with the Boulder County Emergency Operations Center (EOC), Falcon UAV voluntarily sent its aircraft last week on damage assessment mapping flights around the towns of Longmont and Lyons, northeast of flood-ravaged Boulder.

The company's fixed-wing unmanned aerial vehicles (UAVs) were used in areas where manned aircraft was unable to reach because of foul weather. For instance, helicopters were unable to fly Sunday due to heavy rains, according to CNN.

Falcon UAV's craft can stay aloft for one hour at a time and uses GPS and cameras to generate maps from 300 to 1,500 feet.

Despite having permits from the Federal Aviation Administration (FAA) to fly in some parts of Colorado, Falcon was told Saturday by Boulder EOC to cease flights based on operational takeover by the Federal Emergency Management Agency (FEMA).

FEMA not only forbade any unauthorized drone flights, but said anyone attempting to fly an UAV in the area was subject to arrest.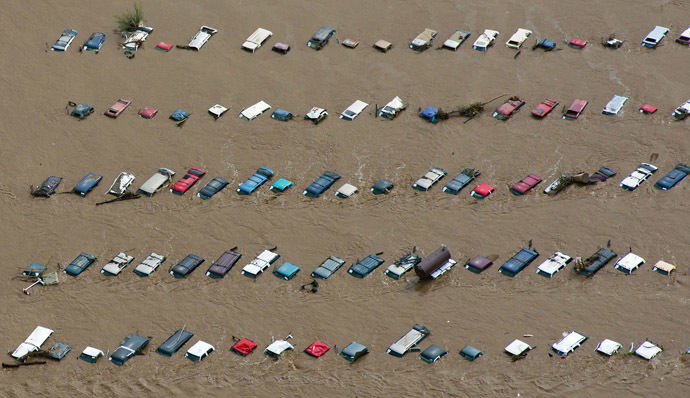 "Not being one to bow to federal bureaucrats we still went up to Lyons to do a site survey for how we can conduct a mission in the near future to provide an adequate damage assessment to this storm ravaged community," according to a statement posted on Falcon UAV's website.

The company explained private planes and Civil Air Patrol were allowed to maintain flights, yet due to the "large turn radius of manned aircraft they were flying well out of a useful visual range and didn't employ cameras or live video feed to support the recovery effort. Meanwhile we were grounded on the Lyons high school football field with two Falcons that could have mapped the entire town in less than 30 minutes with another few hours to process the data providing a near real time map of the entire town."

FEMA has not responded to requests for comment, according to IEEE Spectrum.

Falcon UAV said it still hopes drones can assist with the area's recovery from flooding that has left four dead and thousands waiting for evacuation.

"We are very disappointed in FEMA's response to actively prevent the use of UAVs and drone technology when these services were offered for free and at a time when manned helicopters could be used for more critical missions such as evacuations and high mountain search and rescues in inaccessible communities,"  the company wrote.