Federal Reserve lent to Gaddafi-owned bank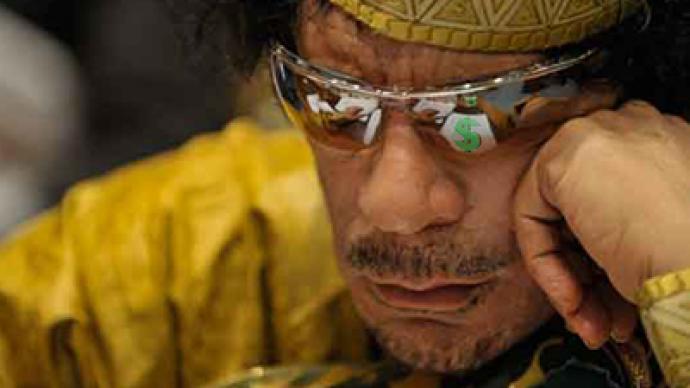 When the financial crisis struck banks around the world shuttered – even Gaddafi's own. Who came to the rescue? The United States Federal Reserve.
For the first time the Fed has been forced, under great duress, to release information regarding its lending practices. The findings show a vast amount of US lending went to foreign banks and much of it at extremely low interest rates, rates often not offered to American banks. Documents revealed the Fed even assisted a Gaddafi-owned bank which borrowed at low interest rates.Arab Banking Corp. which is now 59 percent-owned by Libya's central bank borrowed at least $3.2 billion in 2008 when the Fed was pumping money into financial markets to encourage lending. According to the data released, the interest rate ranged from 2.25 percent to as low as 1.25 percent. During that same year the Fed lent to other banks as well, but at far steeper interest rates ranging from 5.63 percent to 6.37 percent. The Fed is allowed to lend to certain banks unable to maintain higher interest rates under the principle the money will eventually bolster the wider economy, and since the Arab Banking Corp. has a US subsidiary it qualified, along with other foreign banks, for Fed assistance. Between September and November of 2008 the Arab Banking Corp. borrowed hundreds of millions of dollars from the American central bank at outrageously low interest rates. Overall, during the same time frame 22 foreign-based banks borrowed $56.6 billion from the Fed on at least 42 separate occasions.These revelations have infuriated some lawmakers. Independent Senator Bernie Sanders has written Fed chairman Ben Bernanke asking why the bank lent funds, especially at such low rates and in such large amounts, to foreign firms. Sanders explained he is especially concerned by the Fed's lending to Arab Banking Corp.It is unclear whether US legislative action will be taken regarding these revelations.
You can share this story on social media: