Federal Reserve expected to announce QE3 Thursday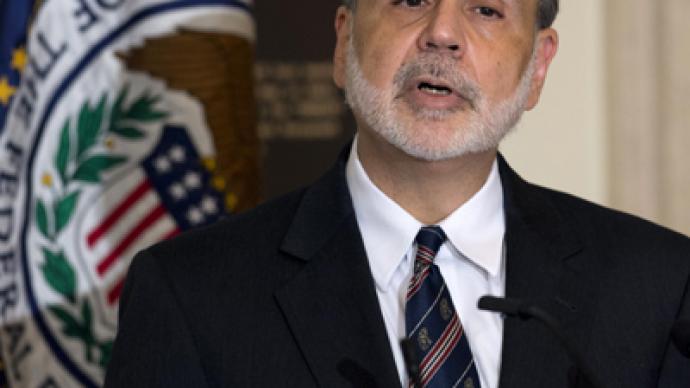 Following months of persistent rumors, economy experts across America predict that the US Federal Reserve will finally announce plans for a third round of quantitative easing, or QE3, on Thursday.
Almost two-thirds of the economists polled by Bloomberg News this week say that they predict another round of quantitative easing to be announced on Thursday. Less than a week earlier, Goldman Sachs issued a statement from their offices in which the banking giant said they also expected the Fed to announce QE3 in the coming days.The members of the Federal Reserve, the US central bank, have just begun meeting in New York City, where they are expected to make an announcement next week.Quantitative easing, an attempt at stimulating the economy usually by means of purchasing bonds, has been discussed with the Fed time and time in recent years, even after the recession was officially considered over and done with in 2009. As rampant unemployment has devastated the US economy throughout the tenure thus far of President Barack Obama, the Fed has hinted several times at starting QE3, although even the members of the bank themselves aren't certain what good, if any, will come from it. Last week, Goldman Sachs said, "With today's August employment report showing a nonfarm payroll gain of 96,000 and an unemployment rate of 8.1% because of a drop in the participation rate, we expect a return to unsterilized and probably open-ended asset purchases at the September 12-13 FOMC meeting." But although many economists say an announcement confirming QE3 is all but certain, the impact it would have on the country's financial woes remains unknown. "The economy is looking lackluster, and the Fed has said all along that they feel it's almost immoral that the unemployment rate is as high as it is," former San Francisco Fed economist Nick Sargen tells Bloomberg, adding that the central bank "clearly wants to do more," but might not yet know how to do as much. The last two rounds of quantitative easing have been considered relatively unsuccessful by some, with bond purchases amounting to $2.3 trillion still unable to propel the country back out of the red."QE1 failed, QE2 failed, so I'm not so sure they would announce QE3, because they'll look like fools again," noted investor Jim Rogers tells Yahoo. Ben Bernanke, the chairman of the Federal Reserve, will address the media on Thursday afternoon.