FCC sidesteps explanation on controversial plan to 'interfere with news stations'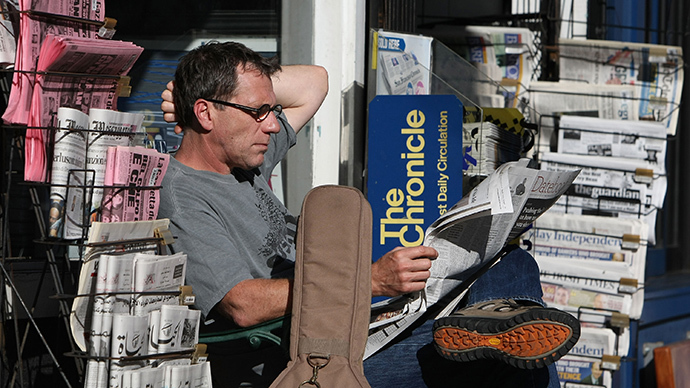 The US Federal Communications Commission announced it will pull back from an unpopular plan that proposed placing a federal agent inside newsrooms across the country, prompting media watchdogs to accuse the government of trying to restrict press freedom.
The FCC first announced the plan, known as the 'Multi-Market Study of Critical Information Needs,' (CIN) last year. It presented vague notions about how FCC officials would observe "the process by which stories are selected," including notions of "perceived station bias" and "perceived responsiveness to underserved populations."
Ajit Pai, commissioner of the FCC, wrote an editorial for The Wall Street Journal earlier this month complaining that his own agency was planning to "send researchers to grill reporters, editors, and station owners about how they decide which stories to run."
"But everyone should agree on this: The government has no place pressuring media organizations into covering certain issues," he wrote.
"Unfortunately, the Federal Communications Commission, where I am commissioner, does not agree. Last May the FCC proposed an initiative to thrust the federal government into newsrooms across the country...a field test in Columbia, South Carolina, is scheduled to begin this spring."
Other condemnations came swiftly from across the political spectrum. At least one petition quickly went viral, attracting over 50,000 signatures in just a few days. Howard Kurtz, a media critic for Fox News, wrote this week that the government putting employees inside newsrooms was a step too far.
"Keep in mind that the commission has the power to renew or reject broadcast television licenses," he said. "During Watergate, Richard Nixon's FCC challenged two TV licenses of stations owned by the Washington Post. So mere information can become a little more serious, given that enormous clout."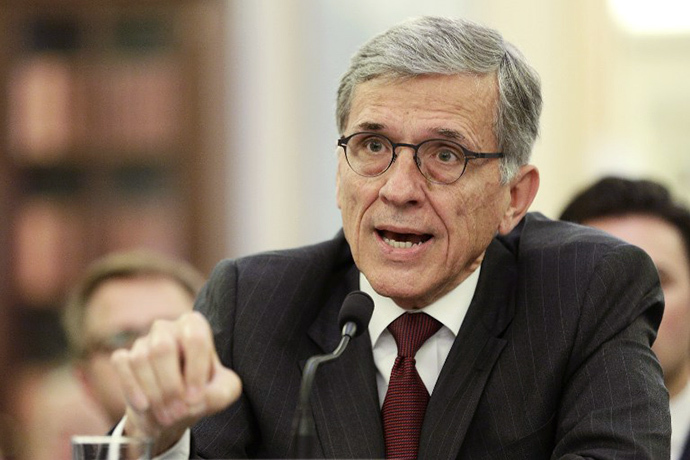 In response to the controversy FCC chairman Tom Wheeler told a group of Republican lawmakers that the agency has "no intention" of involving itself with the news selection process at broadcast, print, or digital outlets. A number of politicians in the GOP have come forward to accuse the FCC of violating the First Amendment, which protects freedom of the press.
"The commission has no intention of regulating political or other speech of journalists or broadcasters by way of this research design, any resulting study, or through any other means," Wheeler wrote, as quoted by Ad Week magazine.
The announcement did not include mention of whether the FCC still plans to research why journalists, producers, and editors made the decisions they did – another controversial aspect of the CIN.
"We are pleased to see Chairman Wheeler recognizes the gravity of our concerns and has accordingly made progress toward ensuring that First Amendment protections remain in place for journalists," said Reps. Fred Upton (R-Mich.), chairman of the commerce committee, and Greg Walden (R-Ore.), chairman of the communications and technology subcommittee, in response to Wheeler.
"Before moving forward, however, it is imperative that the FCC ensure that any study, with any agents on its behalf, stays out of newsrooms."
You can share this story on social media: