FBI may charge George Zimmerman with hate crime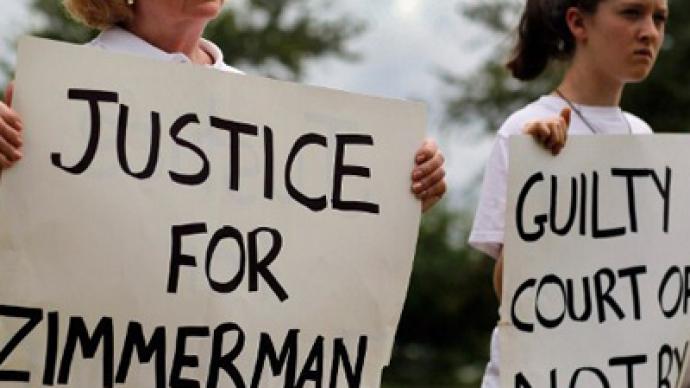 Things could soon be getting much worse for the admitted killer of Trayvon Martin. The FBI is now considering whether or not they can charge George Zimmerman with a federal hate crime. If convicted, Zimmerman could face the death penalty.
Zimmerman, the 28-year-old neighborhood watch member charged in killing Martin, has said that the February 26 slaying of the teenager was an act of self-defense. He was only recently charged with second-degree murder in the death of Martin, 17, six weeks after the event occurred and quickly spawned discussions across the country. Now, however, he could be arraigned on a whole new set of charges that carry the death penalty as a possible sentence.News network WFTV in Orlando, Florida reports that the Federal Bureau of Investigation is considering filing hate crime charges against Zimmerman in the killing. According to their report, state prosecutors say Zimmerman profiled and stalked Martin before he shot him, which might be enough to enter new federal charges."If Zimmerman is charged and found guilty of a federal hate crime involving murder, he could face the death penalty," explains WFTV. An FBI official speaking to ABC News on condition of anonymity confirms that an investigation is ongoing but that the "hammer won't be dropped" anytime soon.Explaining how the charges could be brought, WFTV legal analyst Bill Sheaffer says, "What the government would have to prove is that Mr. Zimmerman acted out of hatred toward African Americans. That's why he came into contact with him. That's why he shot and killed him."In other news this week involving the case of Martin's death, Special Prosecutor Angela Corey's office provided reporters with an eight-page document that outlines some of the never-before seen pieces of evidence that will be introduced in the upcoming case. Mark O'Mara, the latest attorney to sign on for the defense, confirmed on early Monday that he had received the material but had yet to examine them."It's 67 CDs. That's about all I know," O'Mara told the Orlando Sentinel for their report, published early Tuesday.The Sentinel adds that the evidence includes documents that name at least six civilian witnesses and 18 Sanford police officers, as well as written testimonies from local law enforcement and new video evidence from the night of the shooting taken from at least two different sources.
You can share this story on social media: