FBI whistleblower says he was fired for reporting sexual misconduct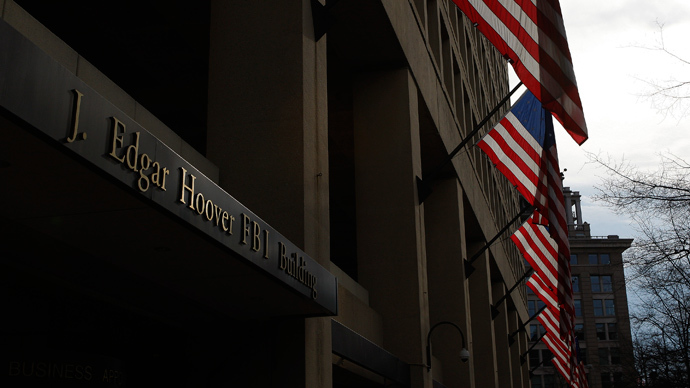 A former FBI agent says he was retaliated against and ultimately fired after attempting to blow the whistle on two federal agents he accused of rampant sexual misconduct that came at a price tag of tens of thousands of dollars in taxpayer money.
LtCol. John C. Parkinson tells Firedoglake's Kevin Gosztola that his October 2010 termination from the Federal Bureau of Investigation occurred after he sent a letter to the Justice Department's Office of the Inspector General pleading for a probe into two FBI pilots he accused of engaging in sexual acts with prostitutes on government property.
In that letter, dated September 27, 2008 and published by Gosztola, Parkinson tells the Inspector General that a thorough probe into FBI Special Agents Steven Broce and Andrew Marshall "will reveal a clear pattern of fraud, waste and abuse over a period of years that has cost the taxpayers tens of thousands of dollars and damaged the public reputation of the Federal Bureau of Investigation and the US Department of Justice."
"Mr. Broce has utilized his position as an FBI agent to engage in a career-long pattern of soliciting sex from prostitutes," Parkinson wrote. "The symbols of his position as an FBI agent, specifically, his gun, badge and official identification, are utilized as part of the act of soliciting sex from prostitutes and have on at least two occasions been left behind in brothels by Mr. Broce."
Parkinson goes on to allege that Broce and Marshall engaged in a number of exploits with hired sex workers two years before his letter to the IG was written, and that the security of an undercover FBI facility was compromised because the women were brought back by the agents.
On multiple occasions, Parkinson wrote, Broce utilized official FBI property at a Sacramento, California office to engage prostitutes during government work hours, "often during evening shifts that he is known for being especially eager to work." In one instance, Broce was caught driving with a known prostitute by a Lodi, California police officer, but Parkinson said the FBI "handled the matter." In another, Parkinson allegedly took an FBI aircraft and used it to travel across state lines to pick up prostitutes in Nevada.
"As a pilot assigned to the Sacramento office of the FBI, Mr. Broce has unrestricted access to the FBI hangar, plane and aviation pool," the 2008 letter reads. "Mr. Broce utilized the FBI's plane to fly at night to Reno, Nevada for the sole purpose of engaging prostitutes in acts of illicit sex. In addition to spending thousands of tax dollars to fund his prurient interests in prostitution, Mr. Broce, who has failed multiple check rides and has vision and hearing impairments, violated FAA and FBI regulations by flying alone from California to Nevada."
"Mr. Marshall," Parkinson writes later on, "has also utilized the FBI's airplane hangar for years as a personal storage facility." Parkinson estimates that the cost of running that facility is roughly $25,000 annually in taxpayer money.
And although Parkinson took up his grievances through the appropriate channels, Gosztola writes that the former agent was reprimanded and terminated for his actions. According to the Firedoglake article, Parkinson was involuntarily reassigned in August 2008, then took his concerns to the office of Sen. Chuck Grassley (R-Iowa) but ultimately had his role terminated in 2010 after an undercover investigation into the whistleblower was revealed.
"David Loftus, an OIG investigator, met with Parkinson throughout 2009 and early 2010," Gosztola wrote. "Parkinson believed this was all related to his whistleblower complaint." Only later, though, did Parkinson learn that he was being retaliated at by other high-ranking special agents, allegedly for reporting that Broce and Marshall had engaged in misconduct.
According to the report, Parkinson was reprimanded for moving furniture in the FBI facility which he claims he did to keep Broce and Marshall from defiling them any further after finding evidence of sexual acts, including stains, on sofas and chairs at the site. For that maneuvering, Assistant Special Agent in Charge Gregory Cox, Supervisory Special Agent Leticia Lucero and Special Agent in Charge Drew Parent accused Parkinson of misusing $77,000.
When approached for comment by Gosztola, Paul Bresson of the FBI National Press Office said, "As you might imagine, we neither comment on nor even confirm the existence of OPR [Office of Professional Responsibility] investigations involving our employees. We take this position out of respect for the rights of all parties potentially involved and the fairness of the process."
"Firedoglake tried to contact multiple individuals in the FBI who were involved in the decision to terminate Parkinson," Gosztola added. "Nobody answered and in at least one case, where a message was left, the executive forwarded the message to the FBI National Press Office so the office could be prepared to give an answer if the executive was contacted again. And, when the FBI Sacramento Division's Public Affairs Office was asked to comment, the public affairs official forwarded the query to the FBI National Press Office."
You can share this story on social media: