FBI loses legal battle to investigative journalists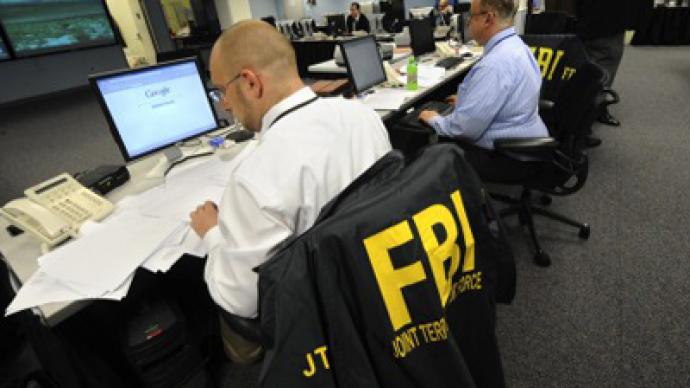 It might be a small victory, but a victory nonetheless — the FBI must finally implement a rule regarding Freedom of Information Act after being challenged in court by investigative journalists.
The chief of the FBI's Record/Information Dissemination Section (RIDS) has issued a memo to all federal employees that handle FOIA requests informing them that they are legally required to provide a timeframe for turnarounds if requested. Although a provision in FOIA already required all governmental agencies to do as such, Truthout investigative journalist Jason Leopold says that the FBI has largely broken the rules in terms of telling civilians when their requests will be ready.Leopold challenged the FBI to abide by the laws of FOIA earlier this year in February by filing a lawsuit with the help of the National Security Counselors public interest law firm. In the suit, Leopold lashed out at the FBI for failing to abide by the provisions that required them to give timeframes when asked. In response, the head of the RIDS office has reminded all records employees of the federal law that they are mandated to follow."[A]s part of the review of the history of its actions in response to plaintiffs' requests for estimated dates of completion, I issued a policy memorandum to all RIDS personnel dated June 18, 2012, reiterating the statutory obligations to provide FOIA requesters with estimated dates of completion when prompted for this information," RIDS Section Chief David M. Hardy writes in a declaration filed with the US District Court for the District of Columbia earlier this month.Although the Freedom of Information Act has required the RIDS office to do as such for almost four years, only now does Hardy write that the FBI "has begun to provide estimated dates of completion upon request and will continue this practice so long as the FOIA requires such."On behalf of the plaintiffs, National Security Counselors Executive Director Kel McClanahan declares that Hardy's memo is a welcoming victory for any American interested in demanding transparency from their government."Before we filed suit, the FBI, NARA, and ODNI refused to give us estimated dates of completion," McClanahan tells Truthout. "We asked the court to order them to do so and to implement policies guaranteeing as much. They voluntarily reversed their position and implemented new policies that are consistent with FOIA. We no longer have any further argument with these three agencies."Daniel J. Metcalfe, the founding director of the Justice Department's Office of Information Policy, tells Truthout that the fact that the government has failed to provide estimated dates for requests is almost laughable. "Simply put, the statute has for more than four years now required that completion-time estimations be given, either through FOIA Requester Center phone service or through a properly functioning Web site mechanism, and the FBI's sustained systemic failure to comply with this basic requirement is an embarrassment of major proportion," says Metcalfe.