FBI intensifies probe of Murdoch's empire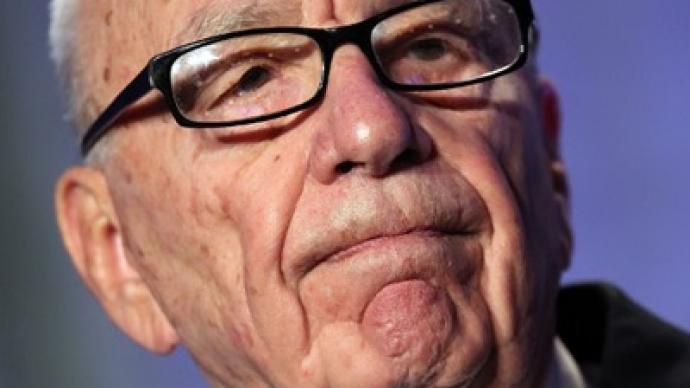 Rupert Murdoch is once again on the other side of the news, as the US Federal Bureau of Investigation steps up its probe of alleged wrongdoings by the media mogul.
The FBI announced on Tuesday that they are intensifying the investigation into Murdoch's News Corp, which the agency began last year as rumors of wrongdoing spread from across the pond. Allegation of illegal practices erupted stateside after investigation in the UK linked Murdoch's England-based operations with a series of scandals, including the hacking of the voicemails of a missing British teenager. In the wake of the scandal, News Corps' News of the World paper collapse and several of the company's top executives parted ways with the group.As News Corp came under attack in the UK, American authorities quickly began an investigation of their own over allegations that Murdoch's media company was partaking in similar illegal practices in the US. Since last summer, the FBI has been investigating into reports that News Corps could have violated the US Foreign Corrupt Practices Act, which imposes hefty penalties on American companies convicted of bribing foreign parties. Since News Corp is headquartered out of New York City, any bribery made by the company's London bureau could have drastic implications for the American operations of his media empire. Under the Foreign Corrupt Practices Act, it is an offense to make payments "in order to assist such issuer in obtaining or retaining business for or with, or directing business to, any person" that would lend to "securing any improper advantage." If a connection is found incrimination News Corp under the act, the company faces $2 million in fines and could be barred from US government contracts. Employees convicted individually stand to deal with penalties of $100,000 a piece and five years in jail.In addition to the ongoing investigation overseas, the Department of Justice began probing News Corp last year as well. The FBI has also involved itself in a separate investigation to see if News Corp employees were involved in illegally obtaining the voicemails and phone records of victims of the September 11 terrorist attacks. Murdoch responded over the 9/11 allegations last year by saying he would "absolutely" start an internal probe of any evidence materialized. To a Parliament Select Committee in London, however, Murdoch remarked, "We have seen no evidence of that at all and as far as we know the FBI haven't either."Today the FBI acknowledges that they have found little to substantiate any allegations of illegal practice, but are stepping-up their probe nonetheless.
You can share this story on social media: