Former FBI agent at center of AP surveillance scandal sentenced to over 3 years in prison
Published time: 15 Nov, 2013 21:42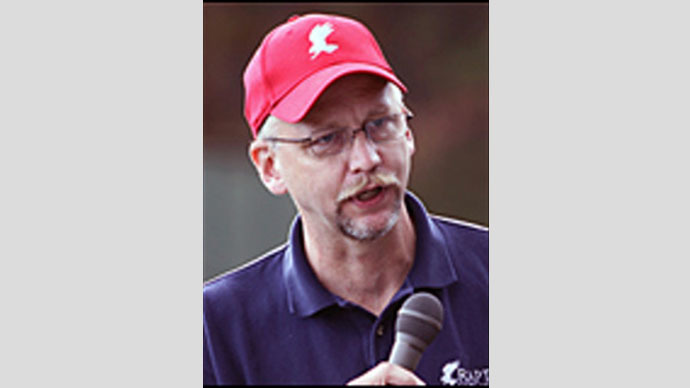 A former FBI agent was sentenced Thursday to over three years in prison for possessing and disseminating classified information, which he admitted included intelligence that he gave to the Associated Press for a story about US operations in Yemen in 2012.
Donald Sachtleben, 55, pleaded guilty to one count each of disclosing and possessing classified government information. He faces three years and seven months in prison for the disclosures.

Judge William T. Lawrence of the United States District Court for the Southern District of Indiana told the 25-year FBI veteran that his work "on the front lines" for the bureau helped protect the United States, but that his crimes had "tarnished what…was [your] incredible reputation.
"Clearly, you have betrayed your nation," Lawrence said.
AP spokesman Paul Colford said in response to the sentencing, "We never comment on who our sources are."
In May 2012, AP reported on a US operation in Yemen to stop a plan to bomb an airliner. The news agency had agreed to hold the story at the request of the government, yet printed it before receiving an official go-ahead from the Obama administration - which said the leak compromised national security. 
It was later revealed that the potential "bomber" was a US agent working within Yemen based Al-Qaeda in the Arabian Peninsula. Officials suggested that the leak ended an "operation which they hoped could have continued for weeks or longer."
The AP story brought about a federal leak investigation, leading the US Justice Department to collect phone records of AP reporters in an effort to snuff out the culprit - again exposing the Obama administration's punitive crackdown on leaking. 
The head of AP decried the unprecedented tapping of journalists' phone records. Following that surveillance scandal, which was only eclipsed by Edward Snowden's NSA leaks which came soon after, the Justice Department recalibrated its standard for surveilling press outlets.
At the same hearing Thursday, Sachtleben was given an additional eight years and one month in prison for an unrelated child pornography case. He pleaded guilty to charges of distributing and possessing pornographic images of underage girls.
Before sentencing, Sachtleben gave a 20-minute statement, apologizing to family, friends, and former FBI colleagues for "breaking the bonds of trust" with them. He said "it was never my intention to ever derive profit," though he did not elaborate on his motivations for leaking.
He pointed to post-traumatic stress from decades of FBI work on high-profile cases as partly to blame for his actions. His work for the department included investigations into the Oklahoma City bombing and the 9/11 attacks. He said he admitted to leaking the information immediately once he was approached by investigators so that former co-workers would not fall "under clouds of suspicion."
"I wanted to…make it absolutely clear that the crime I did was all on my own," he said, according to AP.
Though prosecutors did not seek to find a motive for the disclosures, Sachtleben did say, according to court documents, that he was not acting "as any kind of 'whistleblower,'" nor were his actions "the result of a desire to expose perceived waste, fraud, abuse or other government misconduct."
The dual sentencing was part of a plea agreement, as he faced a maximum sentence of 50 years in prison.
The Justice Department said it started looking into Sachtleben as part of the child pornography investigation in September. Sachtleben became a suspect in the leak case once the FBI analyzed the AP phone records, matching them with other evidence in the agency's possession.