Facebook co-founder renounces US citizenship on the eve of IPO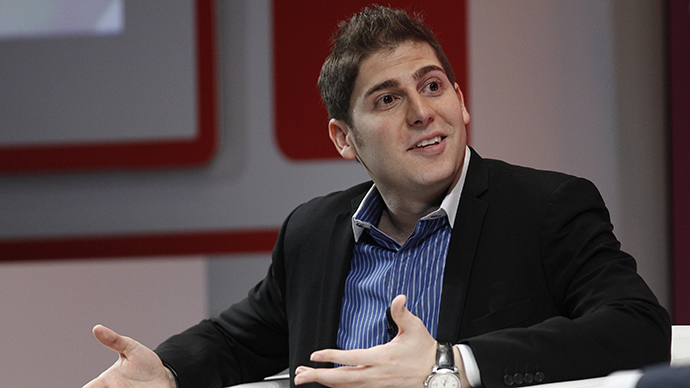 Eduardo Saverin will be doing a lot of long-distance poking from now on — and probably won't be giving the thumbs-up "like" to Uncle Sam. The billionaire co-founder of Facebook, Inc. has renounced his US citizenship.
Saverin, 30, forfeited his US citizenship back in August, Bloomberg News has learned. The maneuver isn't all that magnificently out of the ordinary, though. According to a recent report from the US Internal Revenue Service that RT reported on earlier this year, Americans have been renouncing their citizenship in record numbers.In 2011 alone, at least 1,788 Americans officially renounced their US citizenship—more than the tallies for 2007, 2008 and 2009 combined.The reasoning, in many cases, is that the IRS is all but emptying the bank accounts of Americans that maintain citizenship, regardless of where they live in the world. With Saverin, the Facebook co-founder has been residing in Singapore as of late and is unsure of when he will be returning to the US. Why, then, would he offer shares of his wealth with Uncle Sam indefinitely if he isn't reaping any other benefits of American citizenship while living abroad?Facebook recently announced plans to publically sell shares of the company. Saverin's stake in the social networking site would send as much as $3.84 billion into his bank account, reports Bloomberg. By renouncing his US citizenship, Saverin stands to save a lot of that money from being moved to the IRS."The complexity of international tax law, combined with the administrative burden placed on these taxpayers, creates an environment where taxpayers who are trying their best to comply simply cannot," the IRS explained in a report published in 2011. "For some, this means paying more US tax than is legally required, while others may be subject to steep civil and criminal penalties. For some US taxpayers abroad, the tax requirements are so confusing and the compliance burden so great that they give up their US citizenship."Discussing the case of Saverin specifically, a spokesman for the former Silicon Valley star says to Bloomberg, "Eduardo recently found it more practical to become a resident of Singapore since he plans to live there for an indefinite period of time."The Wall Street Journal ran a profile earlier this month about Saverin and his move abroad, but did not touch on the issue of his citizenship. Saverin did not respond to multiple interview requests, wrote the WSJ.Speaking to Bloomberg, Reuven S. Avi-Yonah of the University of Michigan's international tax program tells Bloomberg that Saverin's renouncing of his US citizenship is "a very smart idea" from a tax standpoint. Saverin helped fellow co-founder Mark Zuckerberg launch Facebook in 2004 before parting ways with the company.
You can share this story on social media: