Twitter fights Google over "bad" search technology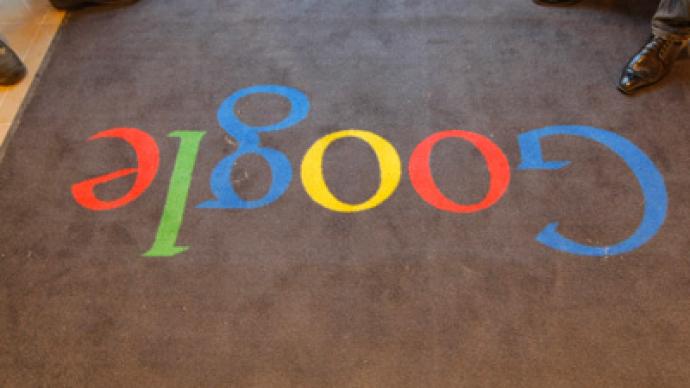 It's a battle of the Internet bigwigs in Silicon Valley. Following a change in Google's search feature format, Twitter has challenged the move as a "bad" one for the Web giants.
Under a new feature for Google, the search engine will filter results for its patrons through a platform called "Your World," which aims to customize queries by returning content contained within its Google+ social network. 'We're transforming Google into a search engine that understands not only content, but also people and relationships," the site says of its supposed upgrade. Google says the change will make searches more personalized, but Twitter insists that it will instead limits how the public gets its news and what news it gets.Previously Twitter had inked a contract with Google that allowed for up-to-the-second tweets to be fed to search results. The agreement, signed in 2009, expired in July 2011. By replacing the tweets with results pooled from personalized G+ accounts, Google says its users will able to get answers more accurate to their own tastes and interests. Given that G+ has been by-and-large considered in Silicon Valley a flop for the company that previously failed with Google Buzz, Google Wave and Google TV, web experts are skeptic that searching G+ updates won't offer much news for consumers that go to the biggest engine of its type on the Internet for news.More bluntly, Twitter says the move is just bad on Google's part."As we've seen time and time again, news breaks first on Twitter. As a result, Twitter accounts and Tweets are often the most relevant (search) results," the microbloggers say in a statement."We're concerned that as a result of Google's changes, finding this information will be much harder for everyone. We think that's bad for people, publishers, news organizations and Twitter users," the statement continues.In a tweet from Alex Macgillivray, Twitter's general counsel for policy, trust and safety, he writes that the announcement of Google's update makes for a "bad day for the Internet."In a public response, Google says that are "a bit surprised by Twitter's comments about Search plus Your World, because they chose not to renew their agreement with us last summer." During the fallout between parties that left the contract without renewal, Google attempted to capitalize on the face-paced world of social networking by introducing Google+. While G+ has indeed captured an audience thanks in part to its integration with other Google platforms, such as Gmail, by October 2011 it managed to only pull in around 32 million users worldwide. By comparison, the venerable Twitter platform boasts a userpool of around 300 million accounts internationally. In October, Google engineer Steve Yegge wrote on his own G+ account that the company's attempt at usurping others from the top of the social media world was an example of the company's "complete failure to understand platforms."It would be incorrect to attest that "Facebook is successful because they built a great product," wrote Yegge. Rather, he added, "Facebook is successful because they built an entire constellation of products by allowing other people to do the work." Google+, he insisted, was "a knee-jerk reaction" and "a study in short-term thinking" that was made to capitalize on Facebook's model of being simply a great product — which Yegge said wasn't the case."Our Google+ team took a look at the aftermarket and said: 'Gosh, it looks like we need some games. Let's go contract someone to, um, write some games for us,'" said Yegge. "Do you begin to see how incredibly wrong that thinking is now? The problem is that we are trying to predict what people want and deliver it for them."Blogger Danny Sullivan of SearchEngineLand.com adds that this is just one more mistake to the growing list of errors out of Google headquarters. "Today's change is one of the few times where I'm thinking 'What the hell are you doing, Google?' " he writes.
You can share this story on social media: