Facebook ethics: No nipples; blood only.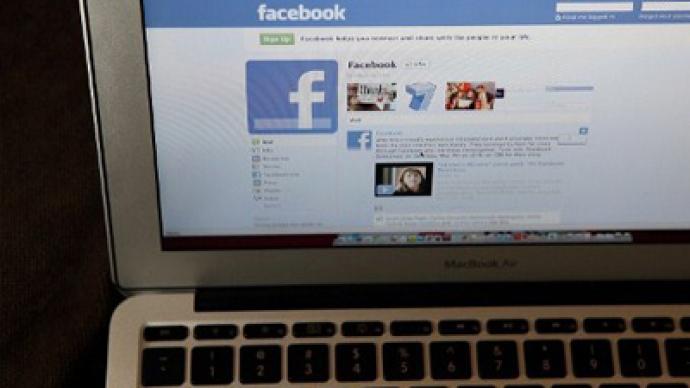 Give me your beaten, your sore, your huddled masses yearning to use the Internet to make poorly contrived racist jokes.
On Facebook walls around the world, hate speech, crushed limbs and deep flesh wounds are given the go-ahead in terms of what the company allows on the personal profiles of nearly one billion users. Depictions of female nipple bulges, on the other hand — as well as instances of cartoon nudity and even earwax — could land you in hot water if Facebook's third-party moderators can spot the offenses.A Morocco native who used to make only pennies a day has come clean with what he learned as an indirect-employee of Facebook, Inc. Amine Derkaoui, 21, says he no longer works with the company that enforced Facebook's graphic content policy, but he didn't part ways with the group's ghastly rulebook that was used to decide what stays on the walls of users and what was deemed worthy of deletion. Derkaoui claims that his former employer, oDesk, was outsourced by Facebook to moderate comments made by its 800-million-plus users. With that amount of traffic, it takes a lot of work to keep an eye on things. That's why oDesk hired an army of workers in third-world countries willing to work content control for only $1-per-hour. "It's humiliating," he tells Gawker. "They are just exploiting the third world."Now working and residing in New York, Derkaoui has released excerpts from the guidebook that detail his career with oDesk, where he was instructed that blood and guts were in most instances okay, and that hate speech was acceptable as long as it was delivered in a humorous tone. Sex toys, cartoon nudity and drug use, however, raised an instant red flag. "Any amount" of marijuana is allowed, as long as it doesn't make it clear that the user is engaged directly in trafficking. Working from his home, Derkaoui was one of around 50 moderators that made a living off of making sure Facebook posts were up to snuff. While Mark Zuckerberg's company made billions off of collecting and selling the personal info of most of the modern world, their dirty work was done by Derkaoui and others."[A]ll of the mess/dirt/ waste/shit of the world flow towards you and you have to clean it," another oDesk moderator speaking anonymously tells Gawker. Yet another says that having to determine the eligibility of posts and pictures detailing animal abuse, necrophilia and pedophilia nearly cost him his sanity. "They did mention that the job was not for the light of heart before hiring me," reveals another "I think it's ultimately my fault for underestimating JUST how disturbing it'd be."Even more disturbing is how some of the more gruesome items were given the go-ahead by Facebook to oDesk, while varying degrees of sexually-related items were shunned.According to the excerpts of the oDesk-approved guidelines, one category of acceptable content includes "crushed heads, limbs, etc. . . . as long as no insides are showing." Animated feces passed the test, but real life crap has to be cut out. Breastfeeding — without clothes — is a no-no, as is any "obvious sexual activity, even if naked parts are hidden from view." If you were wondering, "male nipples are ok," writes oDesk. "Female nipple bulges and naked butt cracks," they add, well — not so much. Also okayed are "images showing internal organs," which is amended with a qualifier that confirms that both "deep flesh wounds" and "excessive blood" are okay to show.Another important addition on the reveals just how Facebook deals with derogatory comments . "Humor overrules hate speech," reads one note, "unless slur words are present or the humor is not evident."Thankfully, as we all know, humor is easy to spot on the Internet. So is sarcasm (hint hint).On their website, oDesk does not acknowledge that they were contracted by Facebook, but a spokesman with the social media site confirms to Gawker that such is the case. "In an effort to quickly and efficiently process the millions of reports we receive every day, we have found it helpful to contract third parties to provide precursory classification of a small proportion of reported content," acknowledges the source in a statement. "These contractors are subject to rigorous quality controls and we have implemented several layers of safeguards to protect the data of those using our service."Following the disclosure of just an excerpt of the manual, Facebook has already launched updated guidelines. Urine (real and animated) is now allowed. Those shots of semen, though? Those won't fly.
You can share this story on social media: