Estonia says no to "guests" from Guantanamo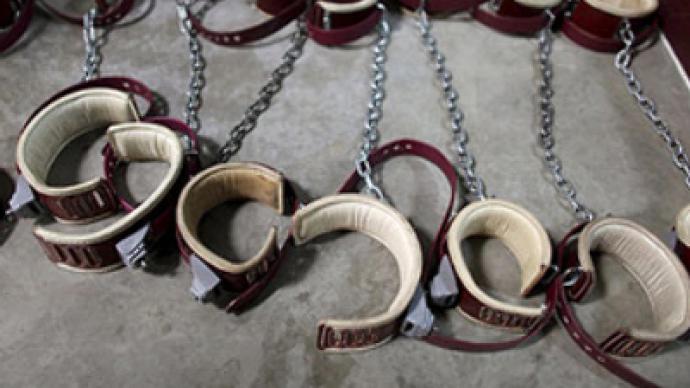 Estonia has refused to take in prisoners from Guantanamo detention center, citing legal reasons.
The Baltic country says it supports the European Union's policy regarding accepting inmates. However, the country's Foreign Minister, Urmas Paet, told parliament on Monday that current legislation makes it impossible for Tallinn to receive any detainees, according to Interfax news agency.
The US asked EU countries to find a place for Guantanamo inmates in cases where there is not enough evidence for indictment, but where they still cannot return to their own countries.
Speaking in parliament, Paet confirmed that Estonia supported closing the US detention center at Guantanamo Bay in Cuba. But officials in Tallinn have decided that hosting "individuals with such backgrounds" would breach the country's laws.
In Estonia, residence permits cannot be granted for people who have taken part in criminal or terrorist groups, or those who have been trained to form armed gangs. The same applies to servicemen of other country's armed forces.
Paet made it clear that the US understood the country's position and that Washington had not tried to "exert pressure" and make Tallinn amend its legislation.
There had been earlier reports that Estonia and its Baltic neighbor Latvia were considering the possibility of taking in Guantanamo prisoners.
On Tuesday, the first civilian trial of a Guantanamo detainee begins in New York. Terror suspect Ahmed Khalfan Ghailani is accused of plotting to blow up the US embassies in Tanzania and Kenya in 1998.
Sergey Borisov, RT