Espionage fears delaying Israeli visa exemption – report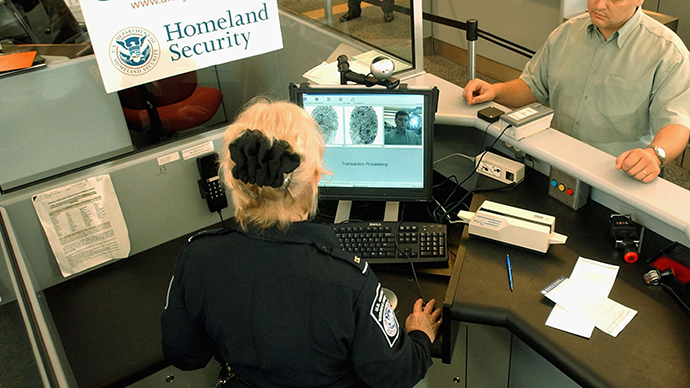 US politicians and members of their staff have admitted fears that, if Israel enters a specialized program that would admit more Israelis into the US, Israeli espionage against the US would increase, according to a new report.
The US Visa Waiver Program currently includes 38 nations whose citizens are allowed to visit the US and stay inside the country for 90 days without earning prior approval for a visa from a US consulate. The United Kingdom, France, Germany, and other longtime US allies are on the list, although American lawmakers have been slow to include Israel.
Explanations have varied; the most frequent excuse is that Israel does not meet the necessary rate of refusal for Israelis seeking US visas, that being no higher than three percent, according to RollCall.com. US leaders have also complained that Israel has failed to grant similar allowances for Americans visiting the Jewish state.
Now, with a bill from multiple senators looming that would eliminate these requirements, congressional aides told Roll Call that the true reason for the feet-dragging is that there are concerns about exactly who is coming into the US.
"The US intelligence community is concerned that adding Israel to the Visa Waiver program would make it easier for Israeli spies to enter the country," a senior House aide told journalist Jonathan Broder.
Multiple aides, with support from State and Homeland Security Department officials, confessed to having reservations over adding Israel to the Visa Waiver Program.
A House Foreign Affairs Committee aide said Chairman Robert W. Goodlatte (R-Va.) "has heard reservations from the intelligence community about allowing Israel into the visa waiver program because of concerns that it would allow in Israeli spies."
This report comes after US Secretary of state John Kerry vowed in a letter to House Representative Nita Lowey, a New York Democrat, to examine why the US has suddenly started rejecting more visa applications from young Israelis.
"We reviewed data on refusal rates for tourist visas for Israelis from the ages of 21-26 and found that visa rejection rates have doubled from 16 percent to 32 percent," Kerry wrote in the letter published this week by Al-Monitor. "We know that despite a two-thirds approval rate, this increase has led to the perception by some that young Israelis are unwelcome to travel to the United States."
"Clearly, that is not the case," he went on. "Israel is one of our closest friends and allies, and we welcome interchange between Israelis and Americans in every manner, including travel by Israelis to the United States."
The rejection rate for Israelis overall has risen to 9.7 percent, an 80 percent increase since 2012. State Department spokeswoman Jen Psaki said in March that the rate of approval for young Israelis aged 21-26 is still higher than 80 percent.
Psaki also stressed that the overall rate of approval is even higher.
"Over 90 percent of Israeli applicants for tourist visas to the United States are approved," she said.
Tension has been renewed by the pending Senate bill known as the US-Israeli Strategic Partnership Act (S 462). Written by California Democrat Barbara Boxer, the measure would bring Israel into the US Visa Waiver Program. The bill stalled in the Senate Foreign Relations panel last year because the provision would not require Israel to provide reciprocal privileges to American tourists, based on Israeli security concerns.