DSK - free man soon?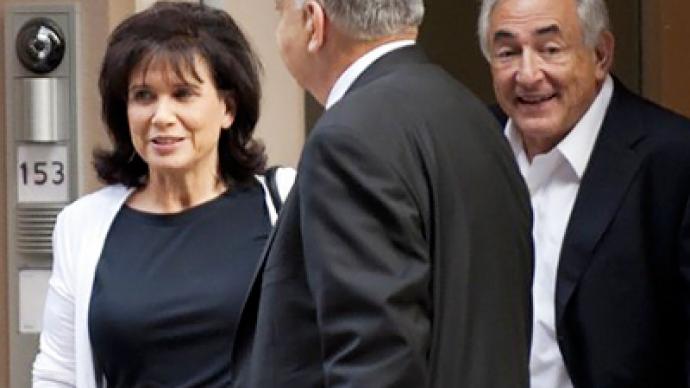 A week after an investigation unraveled evidence discrediting the woman who accused Dominique Strauss-Kahn of sexually assaulting her, it looks as if DSK will be formally let off the hook.
The New York Post is reporting that the charges filed against Strauss-Kahn in May will be dropped at the French banker's next court appearance. Speaking to the Post on the condition of anonymity, a source says that the case is "not sustainable" and will be dismissed either at DSK's next courtroom appointment in two weeks or perhaps even sooner.
Last week it was reported that the prosecutors in the case against DSK were pursuing an investigation of the Guinean hotel maid that alleges the former IMF head sexually assaulted her, and they have reason to believe that the unnamed woman was fibbing all along. It was revealed that the maid was having phone conversations with a convicted drug dealer hours after the incident supposedly occurred, in which the two discussed the money she stood to receive if the case came to fruition. Investigators have also made claims that the woman made up allegations about a rape to seek asylum in the United States and have photographic proof that, despite claiming to be a devout Muslim, the woman has been seen partying and drinking.
"Her credibility is so bad now, we know we cannot sustain a case with her," the source says to The Post this week. "She is not to be believed in anything that comes out of her mouth — which is a shame, because now we may never know what happened in that hotel room."
The woman had accused DSK of forcing her to perform oral sex on him in a Manhattan hotel room earlier this year. Charges were filed in May and the banker resigned from his position almost immediately afterwards.
Even if this might be the end of the maid's case against DSK, it looks as if Strauss-Kahn's legal woes are far from over.
Tristane Banon, a French writer, is looking to file charges against Strauss-Kahn for an incident she claims occurred eight years earlier. She says that DSK unhooked her bra and attempted to undo her pants, though he attests that her allegations are "imaginary" and is considering countersuing her if she follows through with her plans to file charges.
Banon says she didn't file charges earlier because her mother had political ties with DSK, but now that he has resigned from the IMF and his other case wraps up, she is expected to file charges in Paris today.
"I cannot stand to hear that I am a liar because I did not file complaints," Banon says to L'Express magazine. "And now, to see Strauss-Kahn free at dinner at a luxury restaurant with friends, it makes me sick."