US considers relaxing prison sentences for lesser drug offences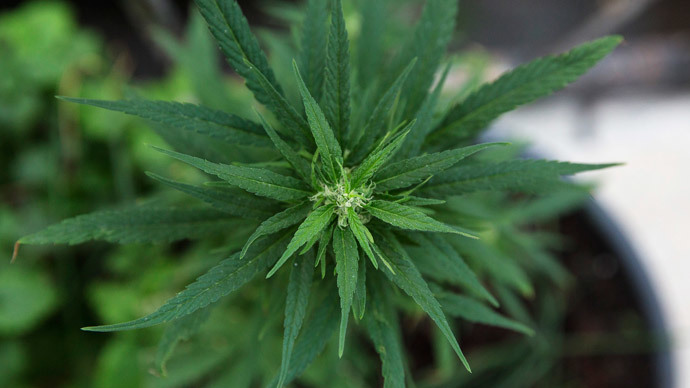 Shorter prison sentences for less serious drug trafficking offenses could dramatically cut US federal prison spending and herald the beginning of a new justice system under a new proposal being endorsed by Attorney General Eric Holder.
The proposal was set to be advocated by Holder on Thursday, when he appears before the US Sentencing Commission, which guides federal judges' decisions.
American "overreliance on incarceration is not just financially unsustainable, it comes with human and moral costs that are impossible to calculate," a pre-released copy of Holder's testimony was quoted by AP as saying. Only "dangerous and violent drug traffickers" should warrant the kind of harsh punishment currently being doled out, he said.
Holder's initiative is part of a greater push for the reform of the justice system and has its roots in August 2013, when he first talked to prosecutors about not using mandatory minimum sentences in cases when the drug offense is light and non-violent.
In January, the commission sought to reclassify certain minor offenses to be part of lesser sentencing ranges. The rationale behind this would be to reduce the current average sentence for trafficking by 11 months, as well as shrinking the US prison population by a little over 6,500 over the course of five years. The changes, Holder predicts, would affect over 70 percent of drug trafficking offenders. The overall reduction in sentences would be by as much as 18 percent, according to Justice Department estimates.
"Certain types of cases result in too many Americans going to prison for far too long, and at times for no truly good public safety reason," Holder's pre-released testimony said.
The basis of the idea comes from America's bloated prison population and humongous spending. Since the late 1970s, it is the world's largest after only the Seychelles, with about one in 100 people serving time. When it comes to the federal system, over half of its 215,000 inmates end up there for drug offences.
These statistics also extend beyond drugs and offenders: one in 28 children in America has a parent serving time for drug trafficking.
Holder's proposal could start being applied sooner than the scheduled April vote, in line with his appeal to start taking shorter sentencing ranges into consideration straight away.
You can share this story on social media: