Drug deaths now outnumber car crash kills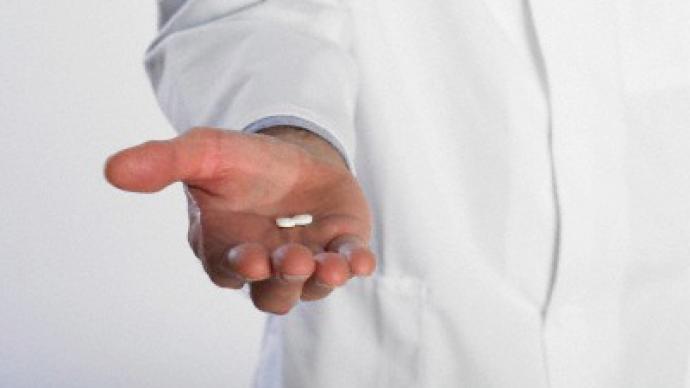 Drug abuse is now responsible for killing more Americans than car crashes, reveals a new report from the Los Angeles Times.
An ongoing surge in prescription drug abuse has helped put the tally of Americans killed by narcotics — legal or otherwise — at a figure more substantial than those that are victims of automobile accidents. The LA Times notes that 37,485 deaths were caused by drug use in 2009, while only 36,284 Americans were killed in car crashes.As cutting-edge safety features are implemented in more and more automobiles, deaths caused by car crashes have declined in recent years. Traffic fatalities have dropped off by more than a third since the early 1970s thanks to air bags, seat beats and more modern safety features. But as more and more Americans are popping pills, with or without a physician's prescription, drug-related deaths have surpassed those caused by cars for the first time since the government began keeping track over 30 years ago. Earlier statistics have signaled that nearly half of the states in the US have had more drug-related deaths than car crash fatalities in years past, but for the first time the nation's total number of drug deaths have surpassed that of auto accidents. Drug abuse in America has shot up exponentially in years past, and it looks like the tally is finally taking its toll. The Substance Abuse and Mental Health Services Administration revealed this year that opiod abuse increased by 111 percent between 2004 and 2008, with more than 2 million Americans admitting to abusing the drug each year. An earlier study from IMS revealed that more than eight-out-of-ten prescription drugs, worldwide, falls into the hands of Americans.Now prescription drug-related deaths surpass fatalities caused by cocaine and heroin abuse combined. Deaths linked to OxyContin, Valium and Xanax abuse have doubled in the last decade. "People feel they are safer with prescription drugs because you get them from a pharmacy and they are prescribed by a doctor," Los Angeles County Sheriff's Sgt. Steve Opferman says to The Times. "Younger people believe they are safer because they see their parents taking them. It doesn't have the same stigma as using street narcotics.""The problem is right here under our noses in our medicine cabinets," adds Laz Salinas, a sheriff's commander in Santa Barbara. The study also reveals that while more and more Americans become medicated, a large number of deaths are caused by children abusing their parent's pills. "The big thing to take away from this is we need to do a better job of keeping children and medicines away from each other in the home," Dr. Eric Lavonas, from the Rocky Mountain Poison and Drug Center in Denver, tells the Daily Mail. A 2010 study from the University at Michigan adds that Vicodin, a popular pain killer, is now the second-most abused drugs among high schoolers, second only to marijuana. The National Center on Addiction and Substance Abuse says 15 percent of those in grades 9 through 12 admit to prescription drug abuse. Also last year, nationwide around 1,300 newborn children were born to drug-addicted mothers and admitted into hospital units for withdrawal, reported the Miami Herald.
You can share this story on social media: