Congress to legalize marijuana?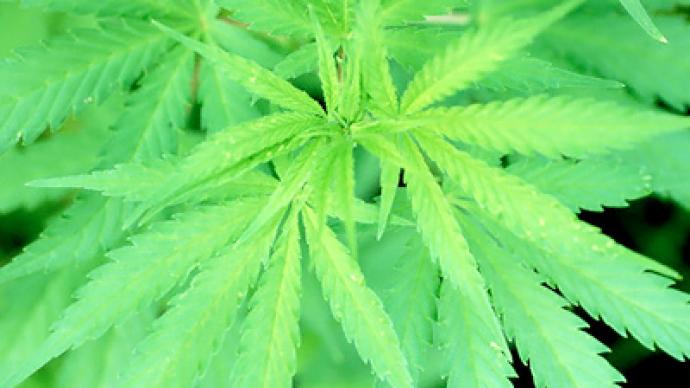 Lawmakers in DC will be presented with a bill today that could legalize marijuana across the US. When the legislation is introduced to the House, it will mark the first ever bill proposed to Congress to end federal marijuana prohibition.
Reps. Barney Frank (D-MA) and Ron Paul (R-TX) are spearheading the legislation, with Reps Steve Cohen (D-TN), John Conyers (D-MI), Jared Polis (D-CO) and Barbara Lee (D-CA) all co-sponsors of the proposal.Though it is being billed as "bipartisan legislation," Ron Paul is the only Republican that has so far signed-on. He has made the legalization of marijuana one of the priorities of his 2012 presidential run.Speaking on Wednesday, Congresswoman Lee said, "The human cost of the failed drug war has been enormous – egregious racial disparities, shattered families, poverty, public health crises, prohibition-related violence, and the erosion of civil liberties." Lee added that in the 40 years since President Richard Nixon launched his "war on drugs," the US has spent over a trillion dollars to incarcerate millions of young people on drug charges.An average of 800,000 people are arrested each year on marijuana charges."I co-sponsored this bipartisan legislation because I believe it is time to turn the page from this failed drug war," Lee added.Speaking to LA Weekly, former cop and head of law Enforcement Against Prohibition Neill Franklin says, "Making marijuana illegal hasn't prevented anyone from using it, but it has created a huge funding source that funnels billions of dollars in tax-free profits to violent drug cartels and gangs.""More and more cops now agree: Legalizing marijuana will improve public safety."If legislation passes, the federal government will still be able to enforce cross-border and inter-state smuggling, however, they will have no say in the growing or selling or marijuana in the states that allow it.Sixteen states across America and the District of Columbia have so far legalized marijuana usage for medical purposes, but the planting, selling and commercial distribution of pot is still a federal crime. Earlier this month authorities raided five medical marijuana dispensaries in Fresno County, California, leaving many patients with legitimate pot prescriptions smoking mad.
You can share this story on social media: