US drug agency unit to be investigated for wiretapping, lying about evidence sources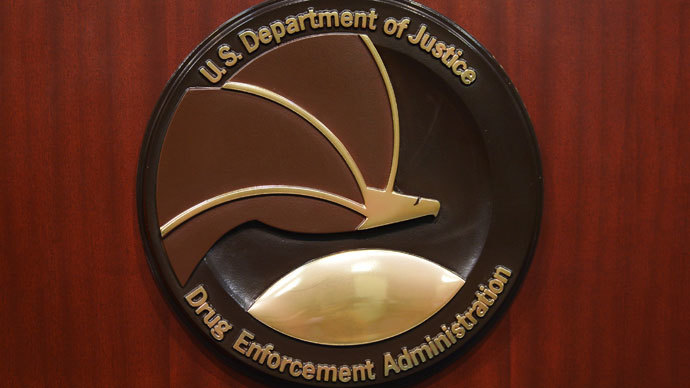 The US Department of Justice is investigating the Drug Enforcement Administration (DEA) for using invasive surveillance techniques, including wiretapping and logging telephone records into a database, to track Americans connected to illegal drug activity.
It comes after Reuters published a Monday report revealing that a shadowy DEA unit known as the Special Operative Division (SOD) - made up of officials from the FBI, CIA, NSA, IRS, and Department of Homeland Security – funnels information gathered by the DEA to those and other police agencies. Information from DEA wiretaps, informants, and the database of telephone records is passed on, often to investigations bearing no relevance to national security. 
According to documents viewed by Reuters, SOD federal agents are then trained to "recreate" the source of the investigation to cover up how they discovered a particular bit of information. That method, law experts say, violates an individual's constitutional right to a fair trial because their defense attorney would be unable to examine details that could turn up evidence of biased witnesses or police malpractice. 
News of the DEA's cover-up "connects the dots" in explaining potential government abuse in connection with the indiscriminate collection of millions of phone records by the NSA, vice-chair of criminal justice at the American Bar Association, James Felman, told The Guardian. 
"By the sound of it, this a routine practice of using masses of information on Americans, in an erosion of constitutional protections of our citizens. This is clear evidence of things that people have been saying they are not doing. Collecting data on ordinary citizens and then concealing it officially. It is indefensible," he said. 
"I don't think that most people would believe that our government would be using these measures and using this excuse when they want to investigate heavy offenses," Felman added. "What is upsetting is that it appears to be policy and practice to consensually conceal information that should be disclosed." 
While the documents in question were reportedly undated, a 2007 report by the Justice Department's inspector general called the SOD "integral in the coordination of major DEA cases." The unit, which was originally formed to bring down major cartels, is said to investigate drug crimes using the same methods the NSA uses to thwart terrorism. 
For example, a former federal agent who worked with the SOD said that police would find an excuse to stop a vehicle which they had prior information on and then have drug dogs search the car. Upon making the arrest, officers would fabricate a traffic violation that permitted the initial stop in order to hide that they were acting on an SOD tip. 
Other officials refused comment, saying that publicizing the methods of an investigation would compromise its integrity.
Federal law enforcement agencies lying about the source of their evidence also presents the possibility that NSA searches allowed by the secret Foreign Intelligence Surveillance Act court may have been authorized with tainted reasoning. 
When questioned about the report during a Tuesday press conference, White House spokesman Jay Carney told reporters that it was his understanding "that the Department of Justice is looking at some of the issues raised in the story." 
Jerry Cox, president of the National Association of Criminal Defense Lawyers, told USA Today that the practice is inherently illegal. 
"When you lie about something, you are giving a parallel story. If you did it or I did it, we would be punished for perjury," he said. 
"These latest reports are particularly troubling for accused persons who cannot vindicate fundamental constitutional rights without access to accurate and complete information. This puts liberty at risk of being lost without due process of law, which is an affront to the Constitution," Cox added.
You can share this story on social media: