Don't preach to us, China warns Obama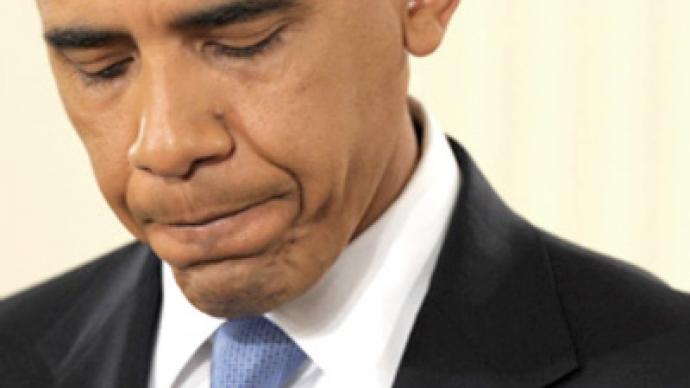 Beijing has hit back at Barack Obama's criticisms about China's record on freedom of speech and press censorship. The country has told the US President to keep out of its domestic affairs.
During his speech on World Press Freedom Day, May 1, Obama said the imprisonment of Shi Tao and Hu Jia showed China was among those countries where journalists were being jailed and actively harassed.
Journalists behind bars
Shi Tao is a mainland Chinese journalist, writer and poet, who in 2005 was sentenced to 10 years in prison for releasing a document of the Communist Party to an overseas Chinese democracy site after Yahoo!China provided his personal details to the Chinese government.
Hu Jia is an activist in the People's Republic of China. On December 27, 2007, Hu was detained as part of a crackdown on dissent during the Christmas holiday season. On April 3 2008, he was sentenced to 3.5 years in jail. Hu pleaded not guilty on charges of "inciting subversion of state power" at his trial in March 2008.
The US leader went on to decry the jailing or active harassment of journalists "in every corner of the globe," including China, Cuba, Eritrea, Myanmar, Sri Lanka, Uzbekistan and Zimbabwe.
"Emblematic examples of this distressing reality are figures like J.S. Tissainayagam in Sri Lanka, or Shi Tao and Hu Jia in China," he said.
On Monday, the Chinese Foreign Ministry responded, saying that Beijing protects freedom of speech and is encouraging the development of the media in the country.
"China's news cause has achieved remarkable development since its reform and opening up to the outside world 30 years ago, with the number of press staff increased and their rights and interests protected," Ma Zhaoxu said, spokesman of the Chinese Foreign Ministry.
"We urge the US to respect the facts and China's jurisdiction, view China's press freedom correctly, and stop intervening in China's press freedom," Ma stressed.
You can share this story on social media: