Yuan to replace dollar in 10 years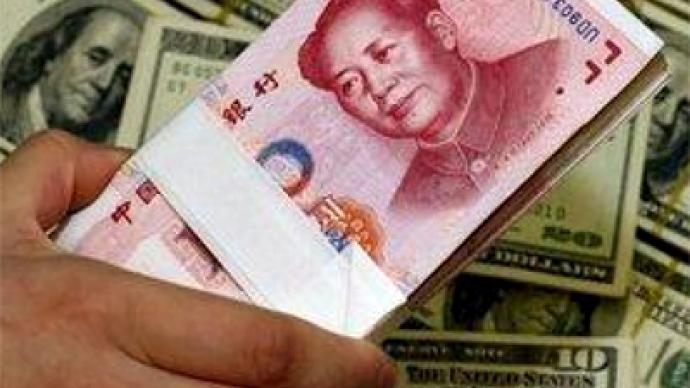 Tensions between Beijing and Washington intensified this week as international leaders met to discuss the handling of the South China Sea. As America attempts to involve itself in the region, China is asking Obama and company to butt out.
And while once a force to be reckoned with, American dominance may be threatened more than ever as economists predict that the US dollar will be usurped by the Chinese yuan in only ten years' time.In its latest report to Congress, the U.S.-China Economic and Security Review Commission predicts that the yuan, also called the renminbi or RMB for short, could compete against the American dollar as the world's reserve currency in a matter of only a decade. As China has pushed their currency outside of its own borders in recent time, the panel predicted to Congress that I could be just a matter of time before the US dollar loses its power as China becomes the world's economic superpower. "Chinese financial authorities are laying the groundwork for these ambitions via a series of bilateral arrangements with foreign companies and financial centers," the Commission says in their report. "While dollar-denominated financial markets retain a substantial advantage over their RMB-denominated counterparts in terms of new issuances, the RMB markets have made remarkable progress in less than one year," the add.In his new book, Eclipse: Living in the Shadow of China's Economic Dominance, economist Arvind Subramanian writes that that "Chinese economic dominance is more imminent and more broad-based – encompassing output, trade and currency – than is currently recognized."Adds Subramanian, "By 2030, this dominance could resemble that of the United States in the 1970s and the United Kingdom around 1870. And this economic dominance will in turn elevate the renminbi to premier reserve currency status much sooner than currently expected."America's dominance is being threatened in not just the financial sector, either. President Barack Obama spoke from Australia this Thursday and said that the US military would only increase its presence in the Pacific Ocean along Asia, despite pressure from Beijing to realign its navy. Obama, however, said America fleets are "here to stay."President Obama has been involving America in South China Sea discussions, despite Chinese authorities condemning non-neighboring countries from taking hold of their waterway. Chinese Premier Wen Jiabao said, "Outside forces should not, under any pretext, get involved" in the dispute, and leaders in Japan suggest that international law be called into play to handle matters peacefully. According to China's People's Daily newspaper, bringing the debate to a multilateral meeting "could open up a Pandora's Box and inflame regional tensions."In recent months, tensions between Beijing and Washington have been high as the American military continues to cut deals with Taiwan, much to the chagrin of Chinese officials.
You can share this story on social media: