Sandy causes 300,000-gallon diesel spill into water near New Jersey
A major oil spill has occurred in the strait of water separating Staten Island, NYC and the state of New Jersey. The spill, of more than 300,000 gallons of diesel fuel, reportedly occurred in the wake of Superstorm Sandy.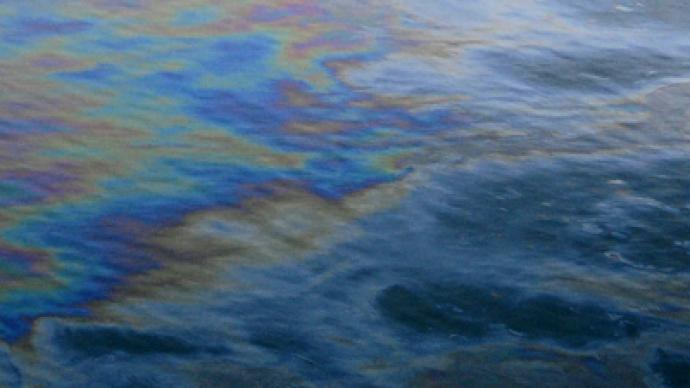 The Coast Guard said the incident occurred in the Arthur Kill tidal strait as fuel leaked from the Motiva oil tank facility, according to a report by NBC New York. Some 200 people have been working to contain the spill. By Wednesday evening all the spilled oil was believed to be contained by booms put in the water, the Coast Guard said, according to AP.Environmental officials in New Jersey say 336,000 gallons of diesel fuel spilled after a storage tank was lifted and ruptured by a water surge caused by Superstorm Sandy on Monday night.Oil has already started to wash up on a nearby shore, authorities said.The New Jersey Department of Environmental Protection commented that the company operating the oil tank facility reported the spill and hired contractors to clean it up.President Barack Obama earlier toured Sandy-devastated areas of New Jersey and reasserted the government's support for any victims, saying "we are here for you, and we will not forget." He also put aside politics to praise New Jersey Governor Chris Christie, a Republican and vocal supporter Mitt Romney, for his relief efforts. "I want to let you know that your governor is working overtime," Obama said. Christie returned the kind words, later tweeting the he accepts Obama's help and "appreciate his good will".
You can share this story on social media: