US warns of shoe bomb threat to overseas flights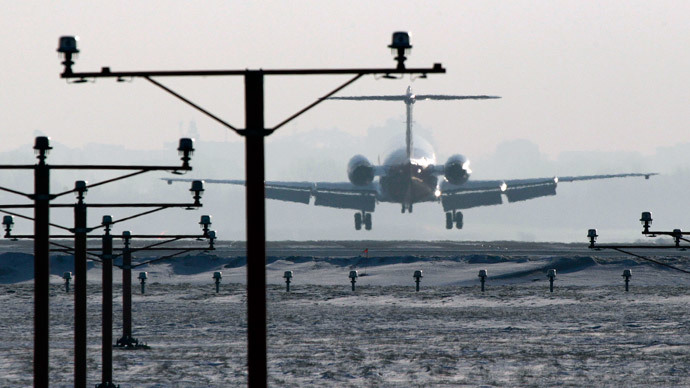 The US Department of Homeland Security warned airlines Wednesday that flights from overseas traveling into the United States could carry passengers who are hiding explosives in their shoes, according to a new report.
Multiple sources told NBC News that "very recent intelligence" found credible threats indicating that passenger jets could be targeted by airline customers who attempt to hide bombs in shoes. Passengers traveling into the US could expect their shoes to receive extra scrutiny at international security checkpoints, the officials said.
The authorities admitted they are not basing the warning off of a specific plot, and that no particular airline or country is known to be the source of an attack. One source told NBC the level of concern about explosives in a shoe is moderate.
"It's a reminder that we are under constant threat and an advisory to airlines to be on their A game," said one anonymous official.
The warning is unrelated to any security threats against the Olympic Games in Sochi, Russia, NBC reported.
"Out of abundance of caution, DHS regularly shares relevant information with domestic and international partners about relevant threat information as we work to meet our mission of keeping the traveling public," the DHS said in response to the treat. "These types of regular communications are part of that important priority."
American travelers are forced to remove their shoes before boarding planes in part because of an attempted terrorist attack just months after September 11, 2001. On December 22 of that year a British man named Richard Reid attempted to detonate explosives packed into the shoes he wore onto an American Airlines flight from Paris to Miami, Florida.
Reid was unable to ignite the fuse to the shoe before he was subdued by other passengers on the plane. He pleaded guilty to eight criminal counts of terrorism and is currently being serving a life sentence without the possibility of parole.
You can share this story on social media: