At least 9 dead, 32 injured in Chicago Easter weekend shootings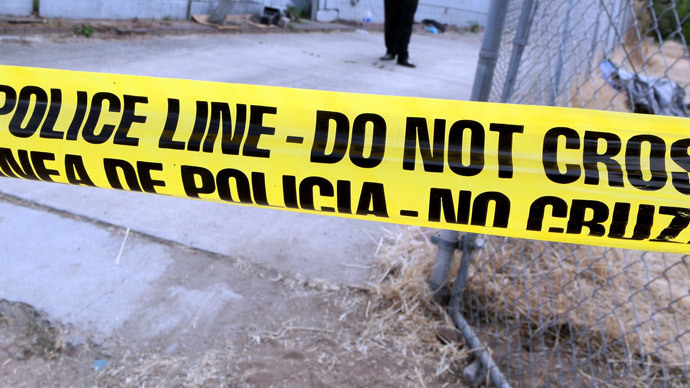 Nine people have been killed and a further 32 injured in weekend shootings in Chicago which started on Friday afternoon and lasted until Monday morning. Five of the injured are children.
The kids were victims of a drive-by shooting in the city's southern Park Manor district. A group opened fire from a car.
"I thought it was firecrackers but I saw everyone running," eyewitness Kimyana Bryant told NBC Chicago.
"My mom ran over to us. I was trying to get all the kids from the park. I brought them over here so they could be in the house with us."
However, police did not confirm the witness' claims.
Hospital authorities and two separate institutions reported that an 11-year-old was in a critical condition, and another girl was seriously injured. Two other teenage girls and a boy were listed as being in a stable condition.
A further shooting took place at an Easter party in a western Chicago suburb and another in the central Humboldt Park neighborhood. "The kids should be able to come into their community without worrying about violence. It needs to stop," witness Christiana Sanders told NBC Chicago.
At least nine deaths resulted from shootings which took place across the city. One double homicide involved two teenagers - a 16-year-old and an 18-year-old – who had apparently been involved in a Facebook-based spat. Both suffered gunshots to the head.
Two of the deaths took place on Sunday morning. A Cook Country correctional officer shot his wife – who was a police officer herself - to death inside their home, before he committed suicide, according to authorities.
Two further people died in a car chase after a shooting in the West Side's Little Village neighborhood. A 33 year old died immediately at the scene while a 19-year-old died from his injuries in hospital, according to police and fire officials. The Chicago Tribune reported that police believed the culprit was the occupant of an orange or yellow Hummer, which fled the scene of the crime shortly after the shooting.
A subsequent report stated that a car of the same description was on fire in a nearby alley. It was believed to have belonged to a relative of one of the victims.
Other deaths involved a 43 year old man who suffered multiple gunshot wounds. His body was recovered from an alley on West Flournoy Street, just west of the center.
A 19 year old and a 20 year old were also shot dead, one on Friday and one on Saturday.
Nobody has been taken into custody for any of the shootings according to police.
Since the beginning of the year, 288 people have been the victims of shootings in Chicago. In 2013, more than 2,100 were involved in shootings.
You can share this story on social media: